Northern Velebit/Gorski kotar
22.06.2020.
Route: Zagreb-Karlovac-Josipdol-Brinje-Prokike-Krivi put—Alan-Ledenice-Novi Vinodolski-Bribir-Lič-Fužine-Delnice-Brod na Kupi-Brod Moravice-Vrbovsko-Bosanci Bosiljevo-Zvečaj- Belavići-Camp Slapić-Karlovac-Jastrebarsko-Zagreb, around 400 km
My best man Sumo and I (Gogo) on the day trip along Croatian side roads - finally!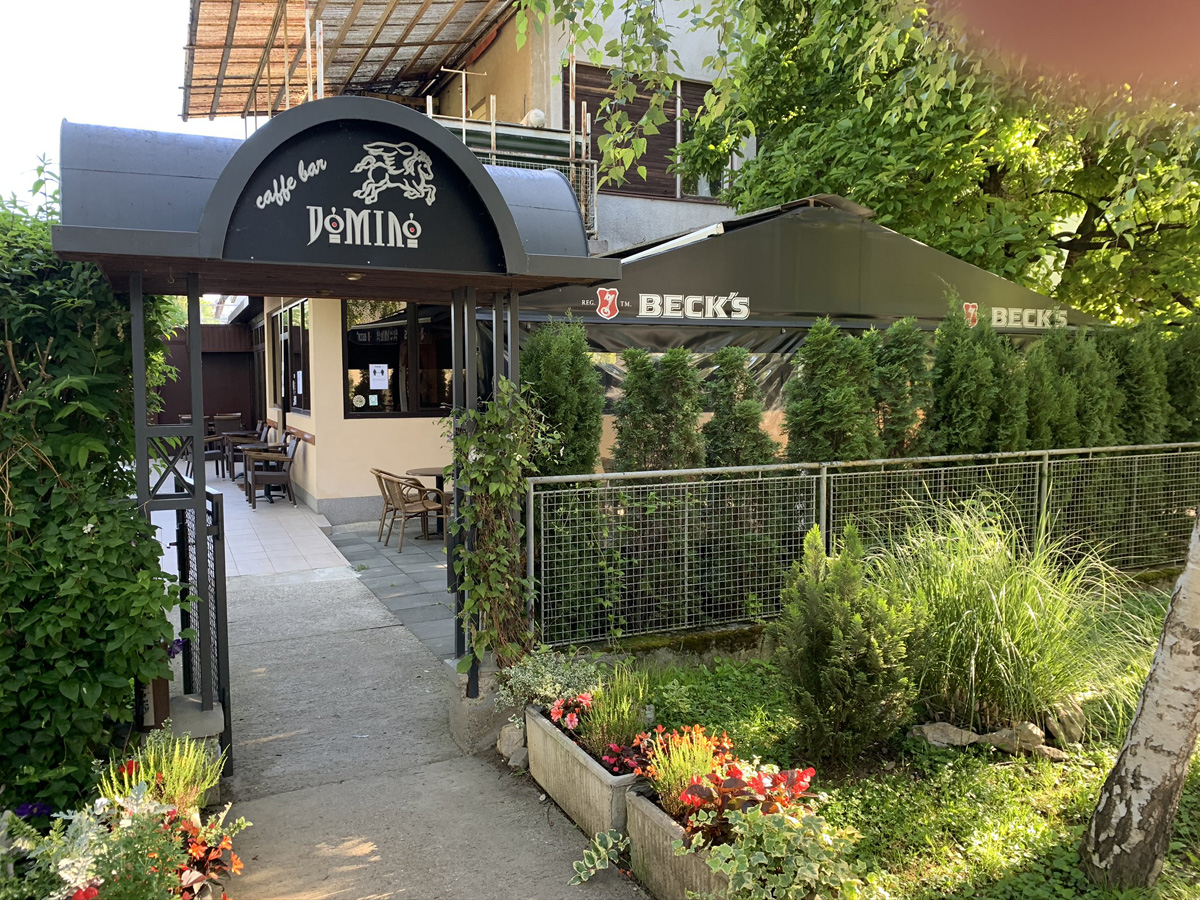 As usual, starting point was Caffe bar Domino, located in Cvjetno naselje neighbourhood, departure at 7:30. This time we decided to use side roads and macadam "white" roads as much as possible, and to visit Northern Velebit.
After exiting highway Zagreb-Karlovac, we continued our ride along the side roads all the way to our first stop, Josipdol, where we had a quick cup of coffee and continued towards Kapela Mountain. In Prokike, small place in Ličko-senjska County, we turned onto a side road towards Krivi put.
As soon as we crossed over to the sea side, a beautiful view of the sea and Krk Island was in front of us. Truly amazing!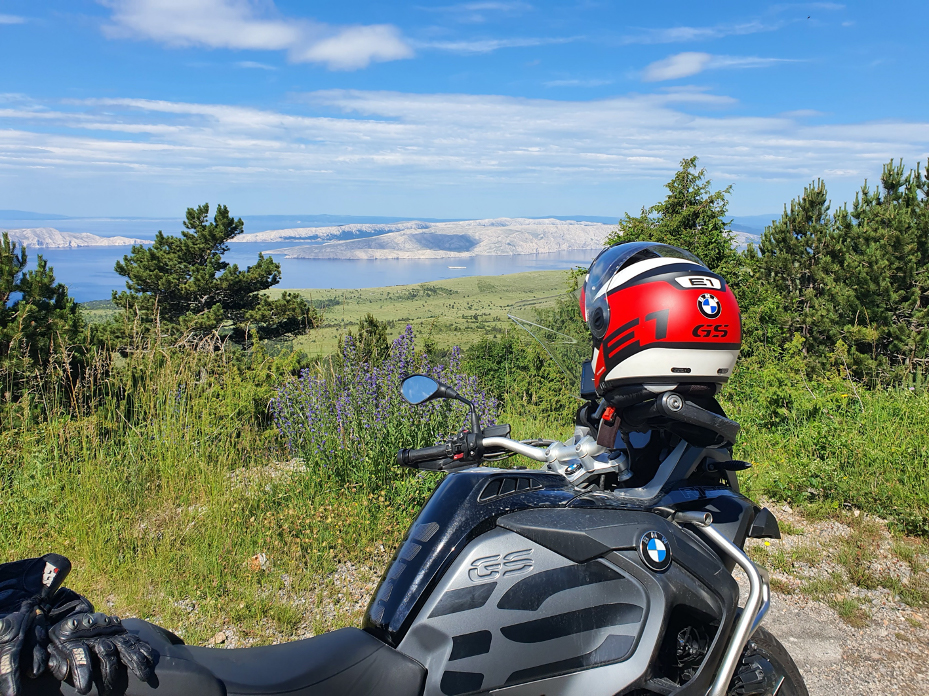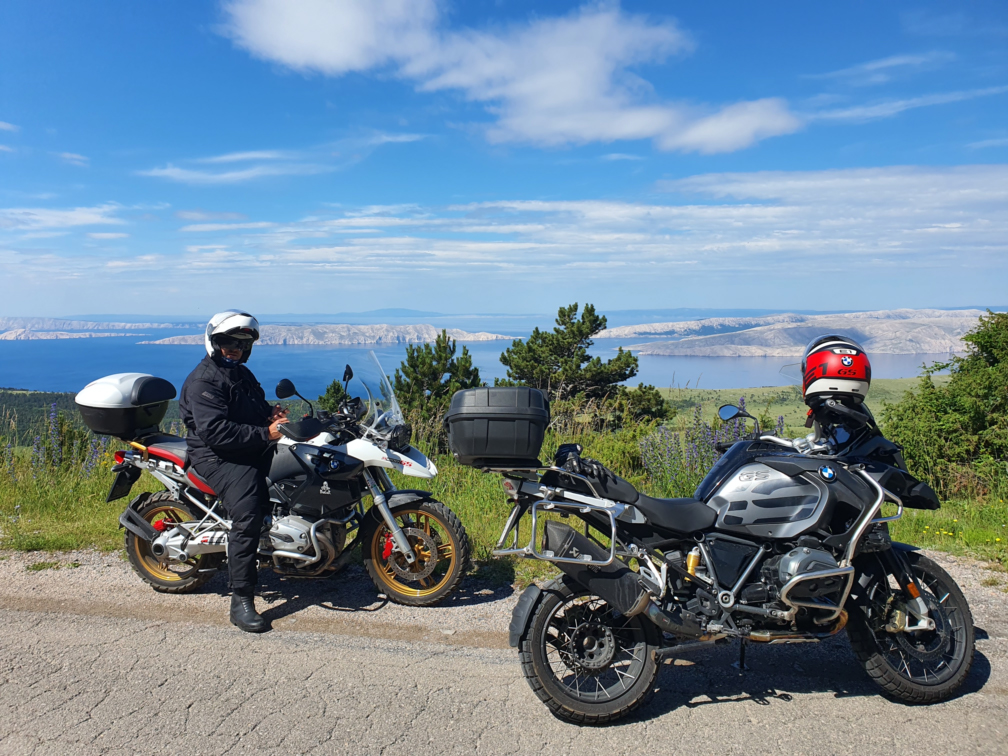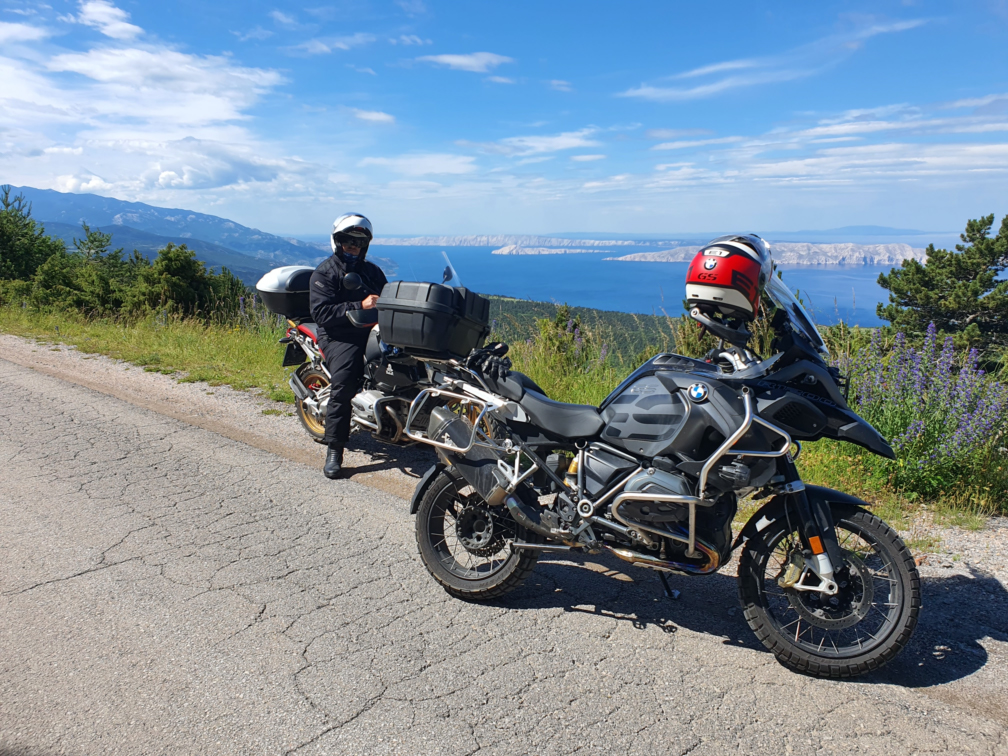 Along the way, we made a short brake near the wind turbines and continued our ride trying to find a suitable place to have a snack, so called "gablec". The first suitable place was in Alan, where we had snack, consuming what we brought with us: "špek" (bacon), sausages, spring onions. Sumo has been complaining for hours that he is hungry!?!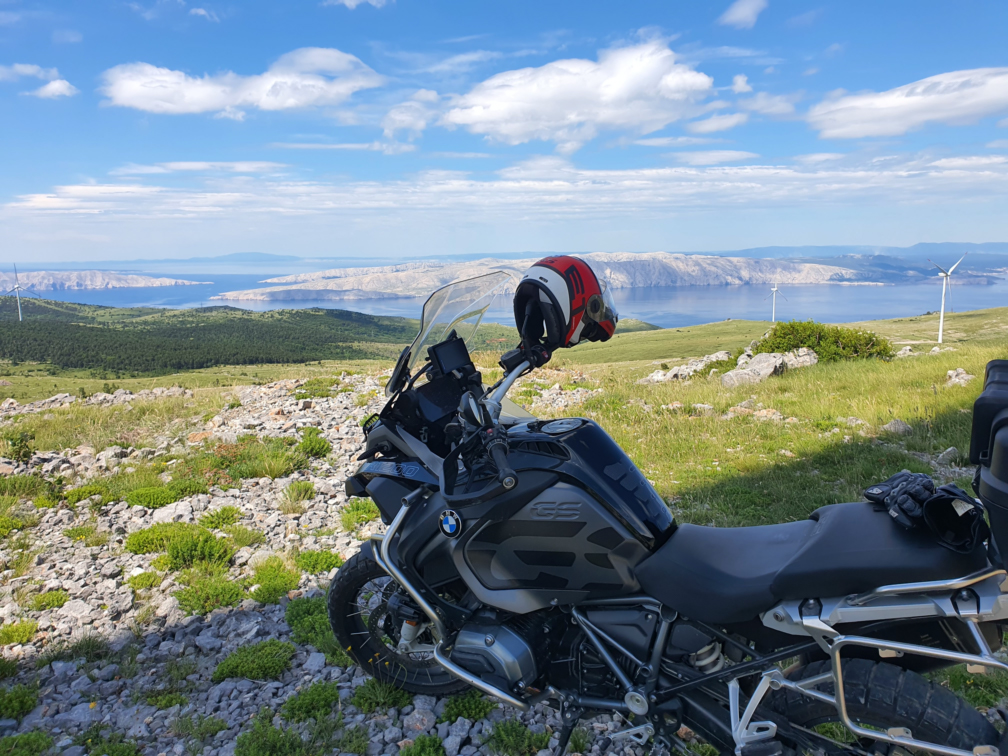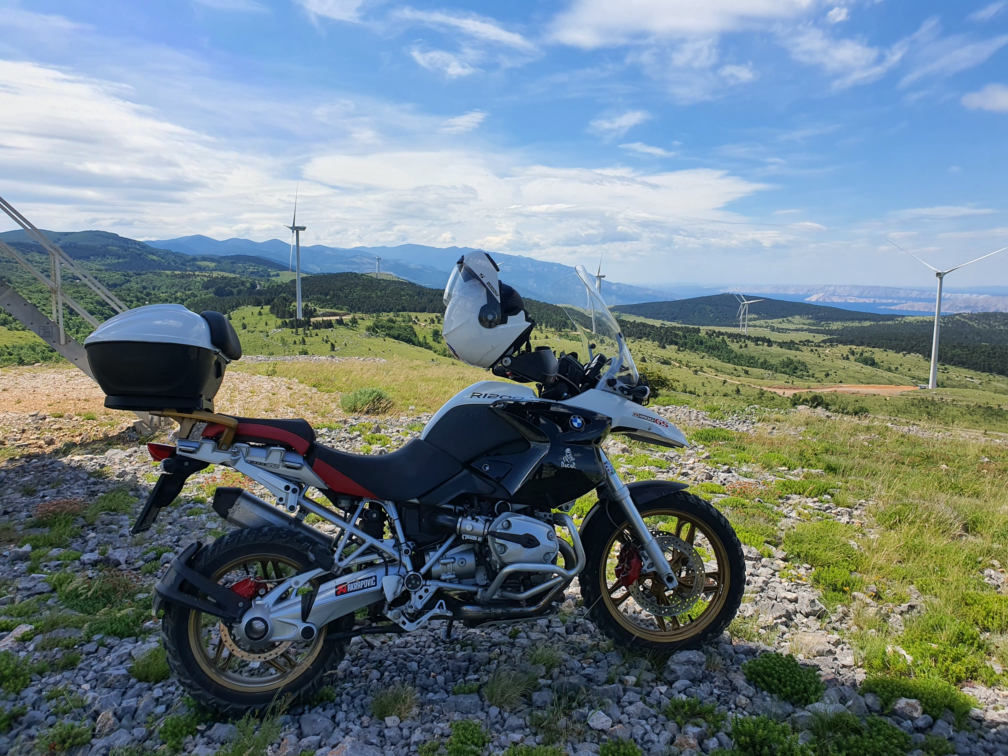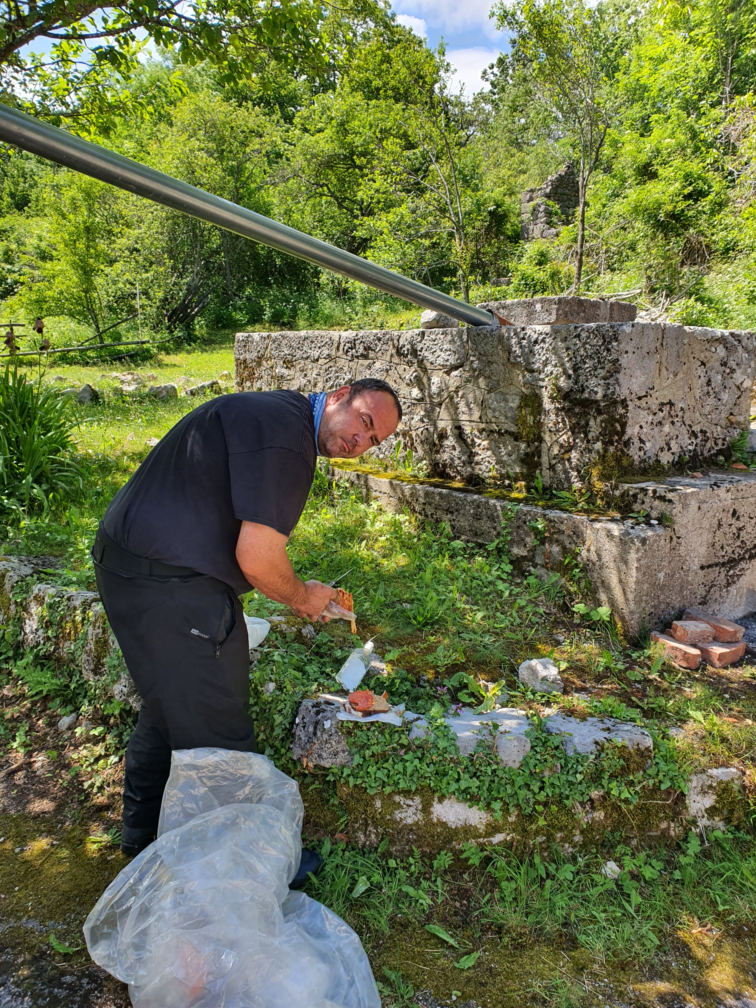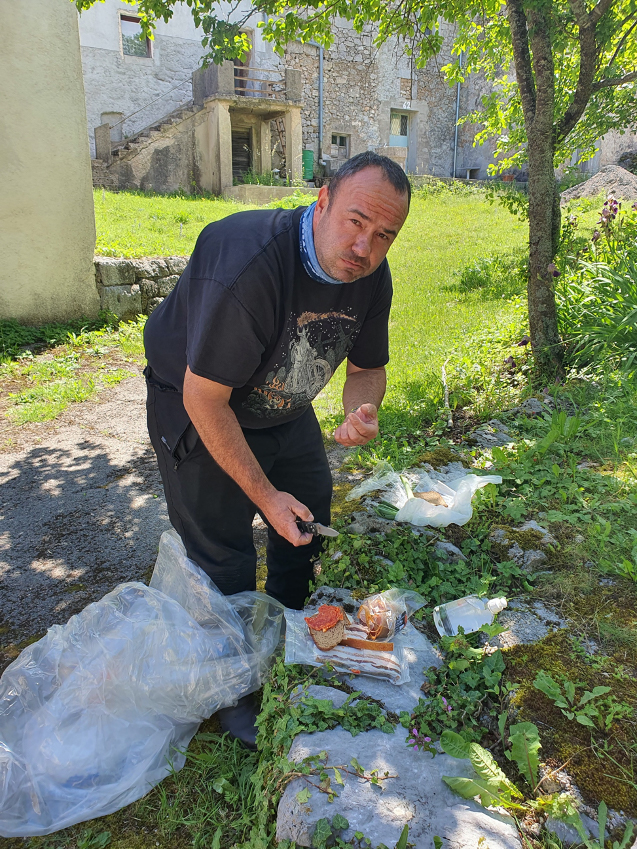 After we filled our stomachs a bit, we continued driving on macadam road towards Ledenice. Along our way, we met a herd of horses grazing peacefully, paying no attention to us at all.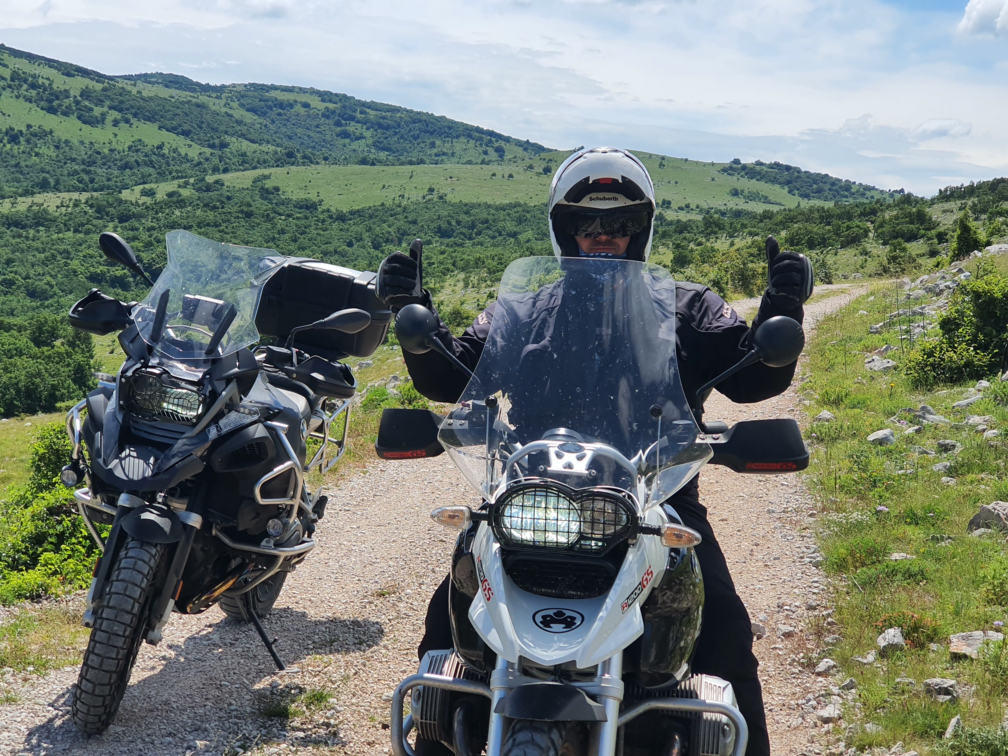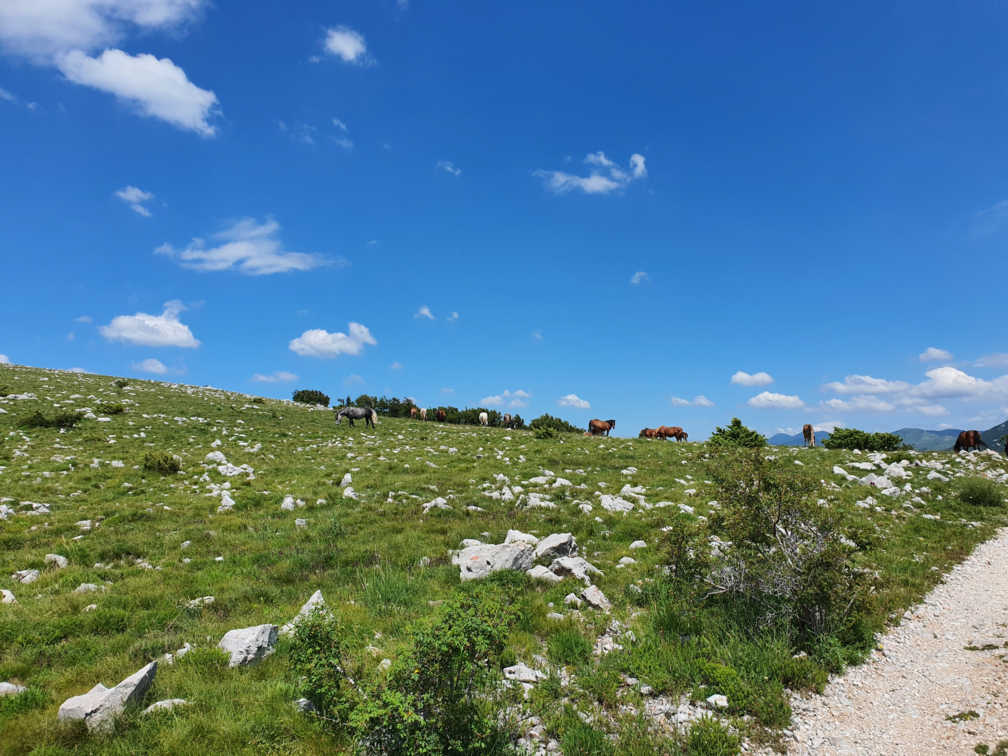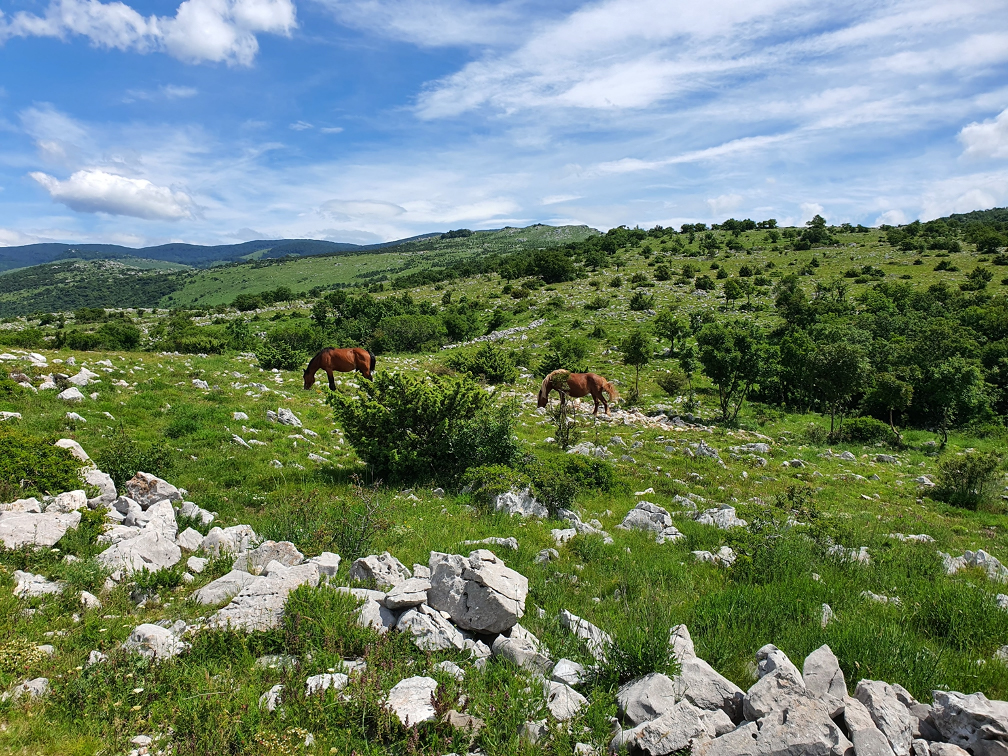 Then we descended through Velebit to the Adriatic coast and stopped in Captains Club in Novi Vinodolski for another well-deserved break. We were pleased to see that this cafe has a label "Bikers Welcome".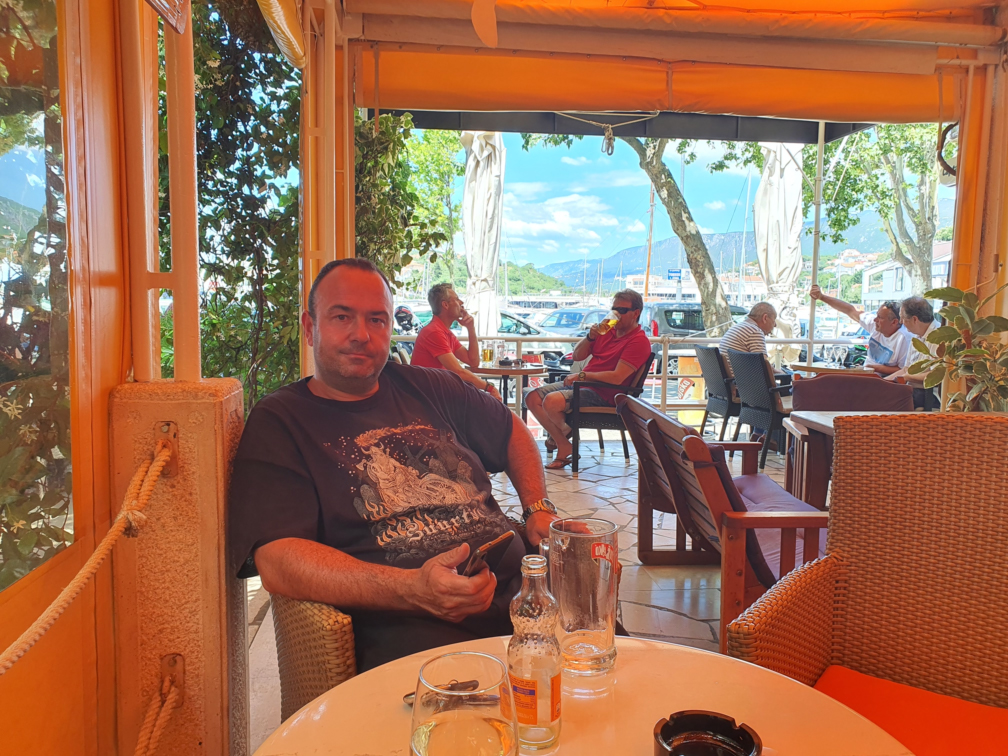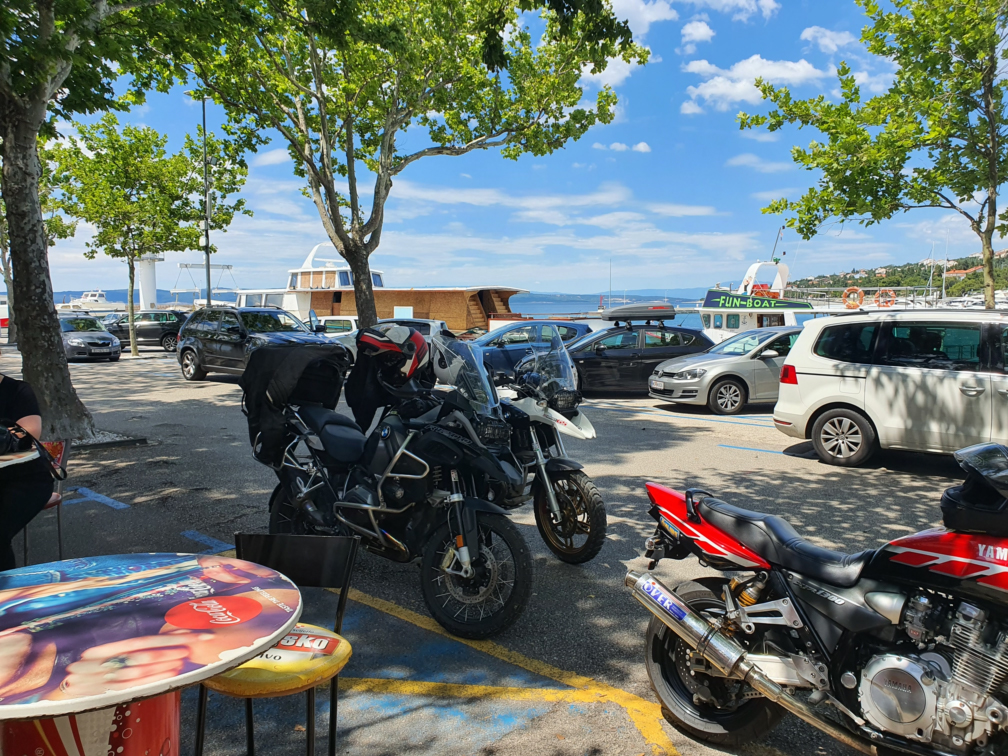 After spending some time with the sea, after a few hundred meters we went again to the hills towards Bribir and stopped to have a look at Novi Vinodolski from bird perspective.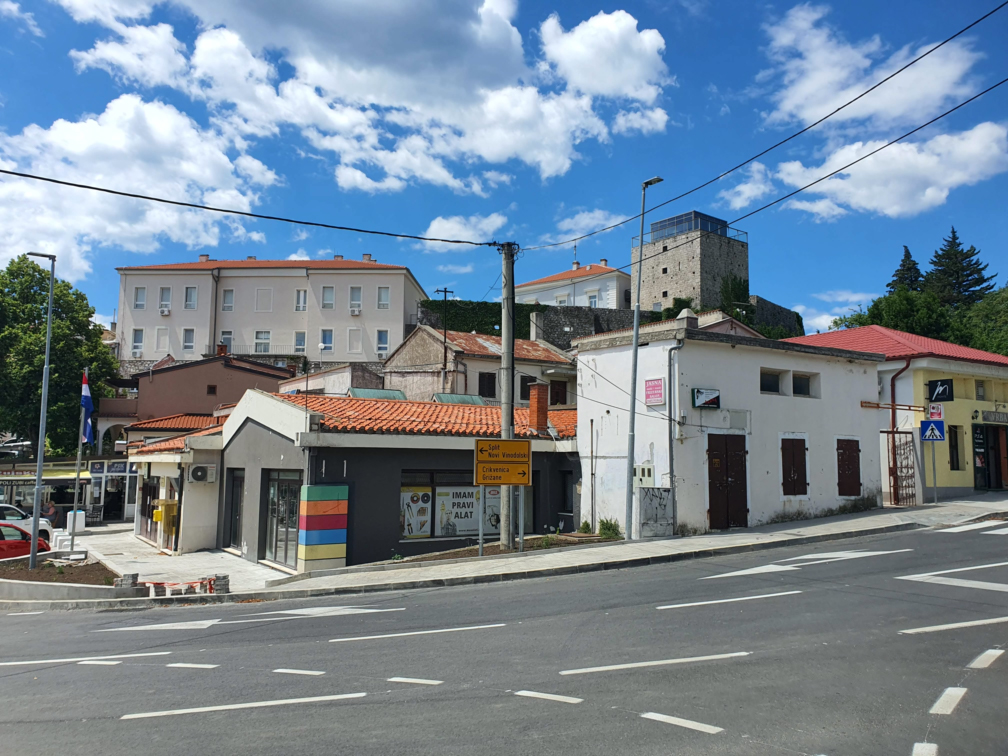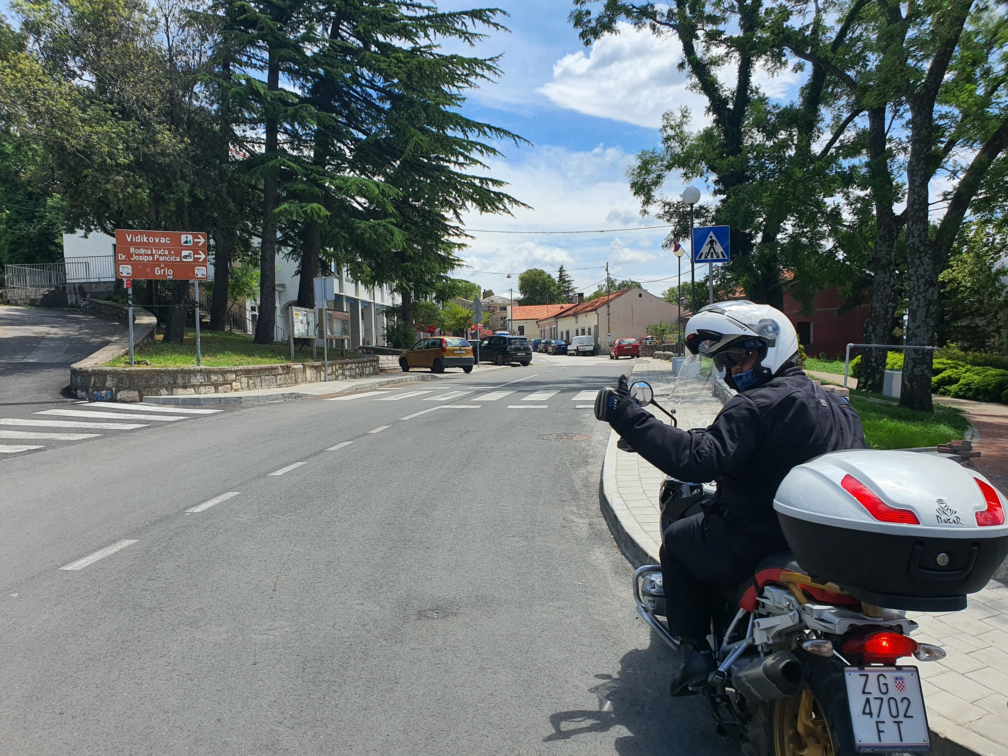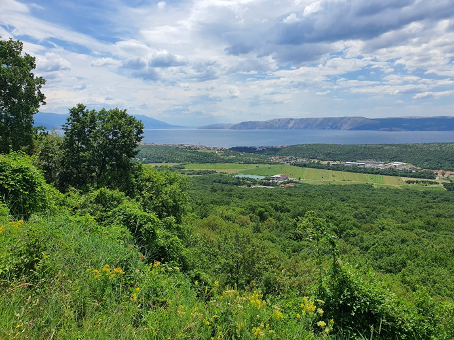 Driving up the hill towards Gorski kotar on bad roads and macadam, we were cooled by a pleasant temperature 9 degrees lower than on the coast. We climbed to Fužine via Lič.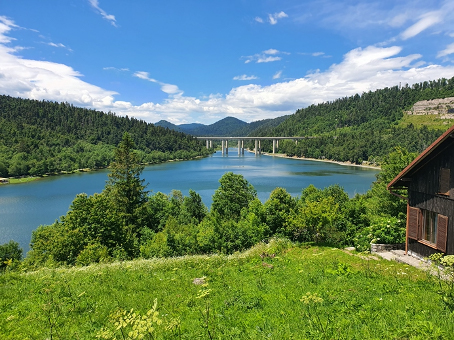 After Delnice, we turned onto a beautiful road full of bends towards Brod na Kupi.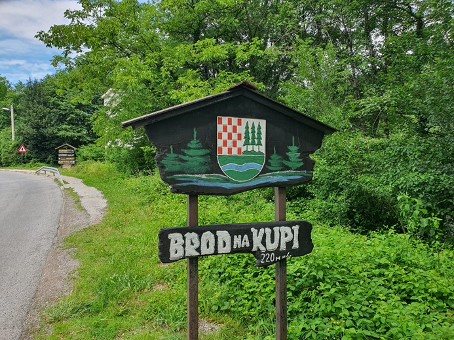 At the border with Slovenia, we talked about whether to go further through Slovenia, but we decided to stay on the Croatian side so we continued via Brod Moravice-Vrbovsko-Bosanci Bosiljevo-Zvečaj-Belavići to our next stop - Camp Slapić.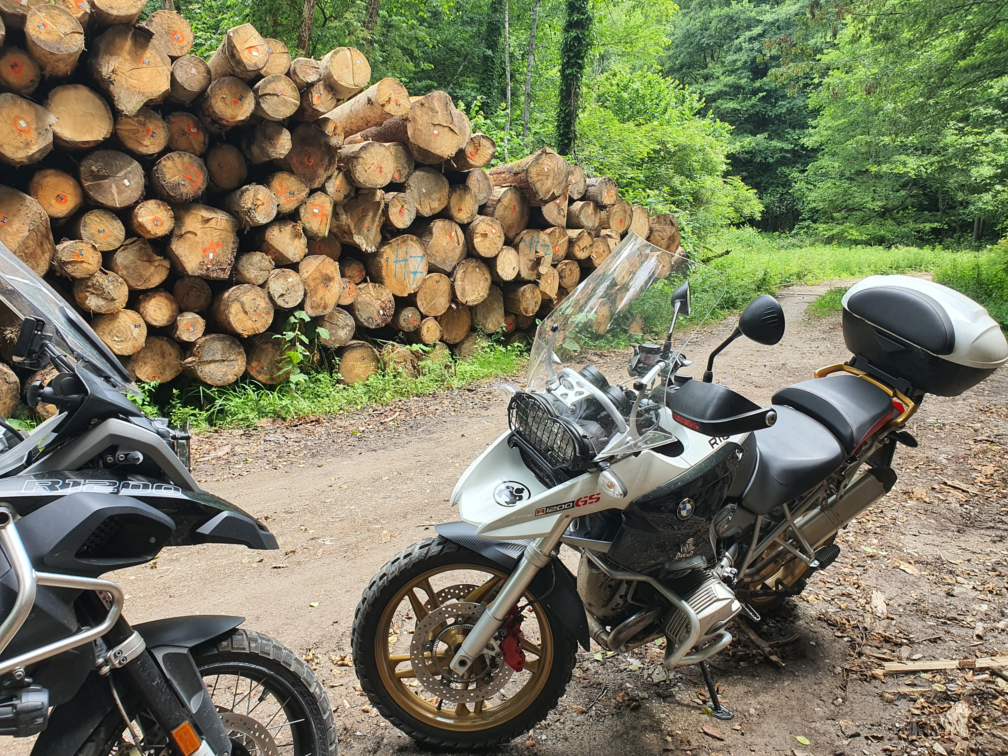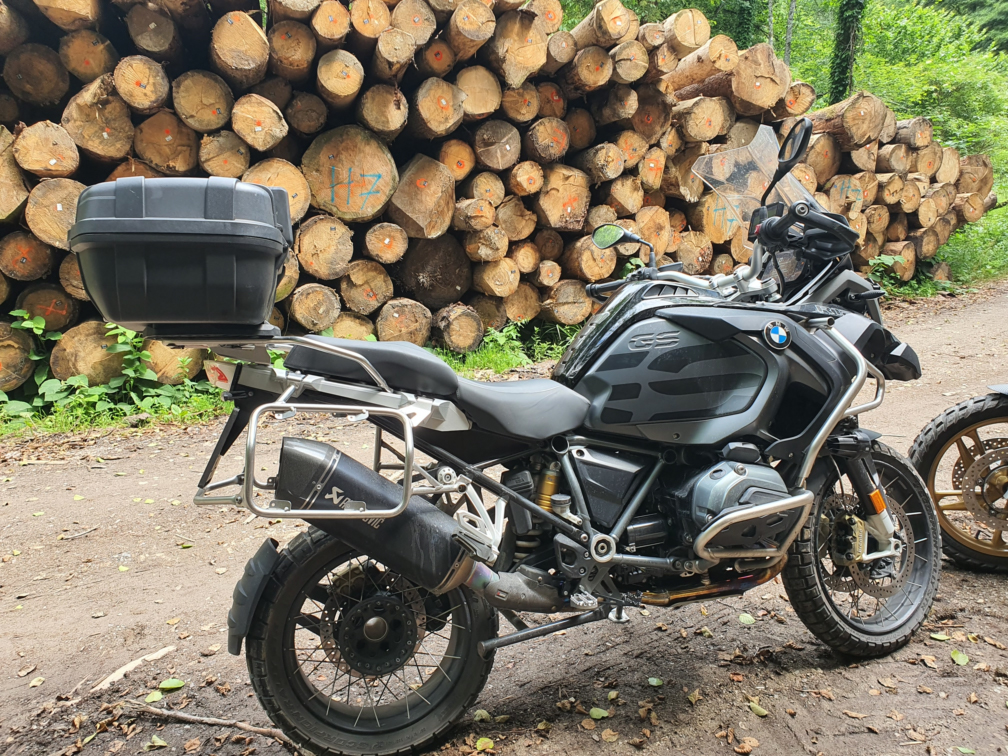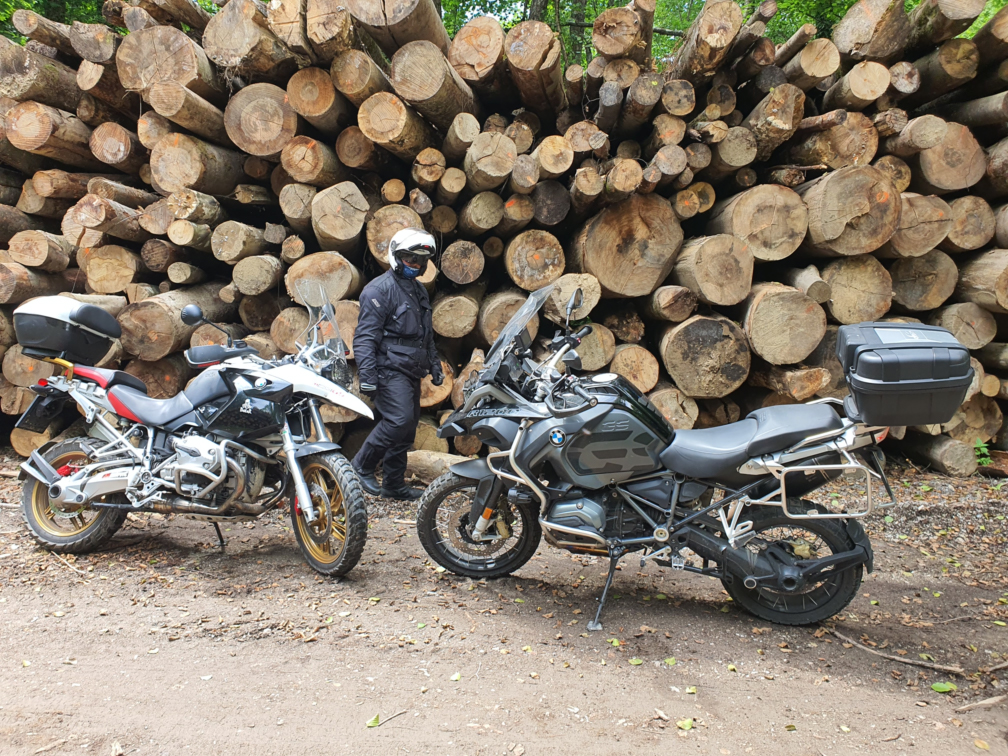 In the very pleasant Camp restaurant, we had a nice meal of mixed grilled meat, at very reasonable price. At this point I was very hungry, too. Sumo is paying!!! Ha ha, just kidding.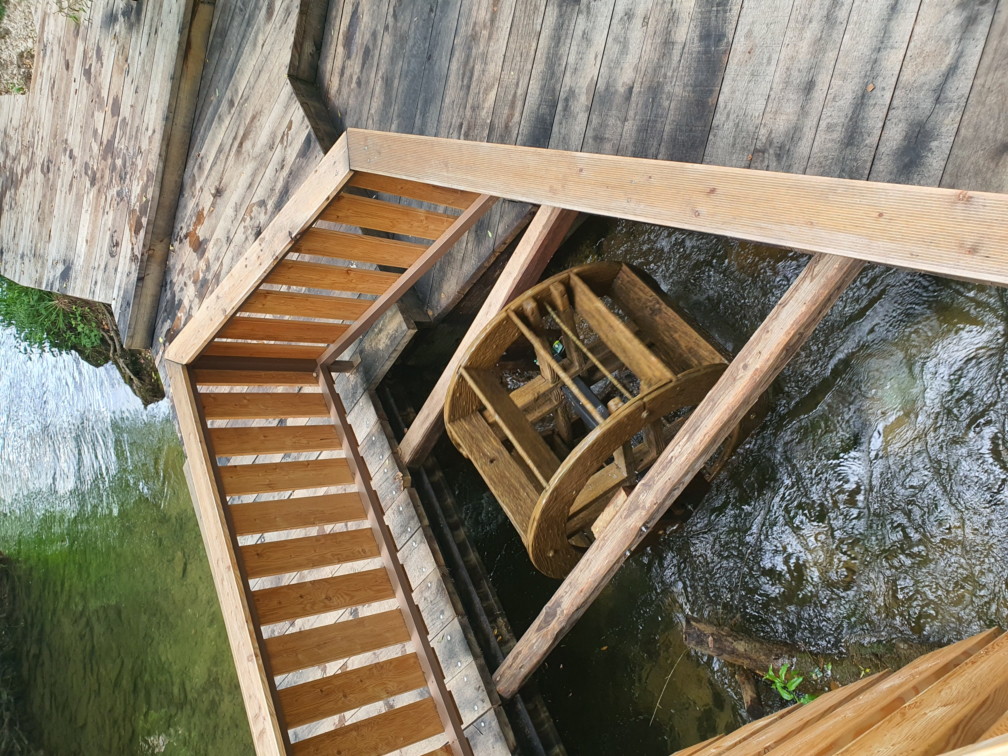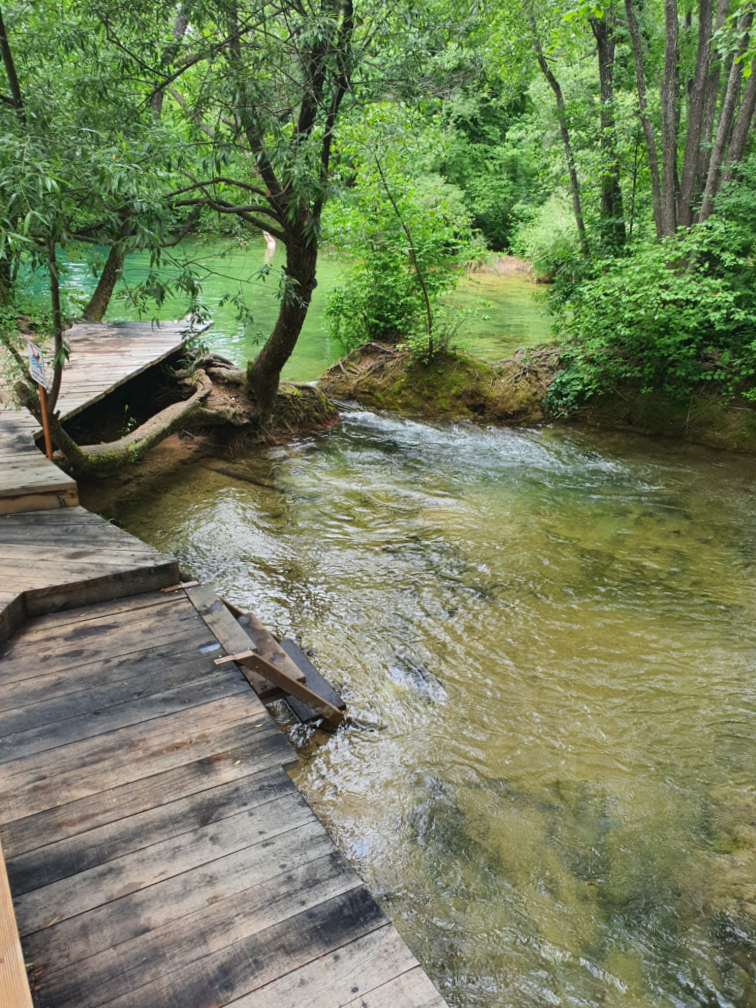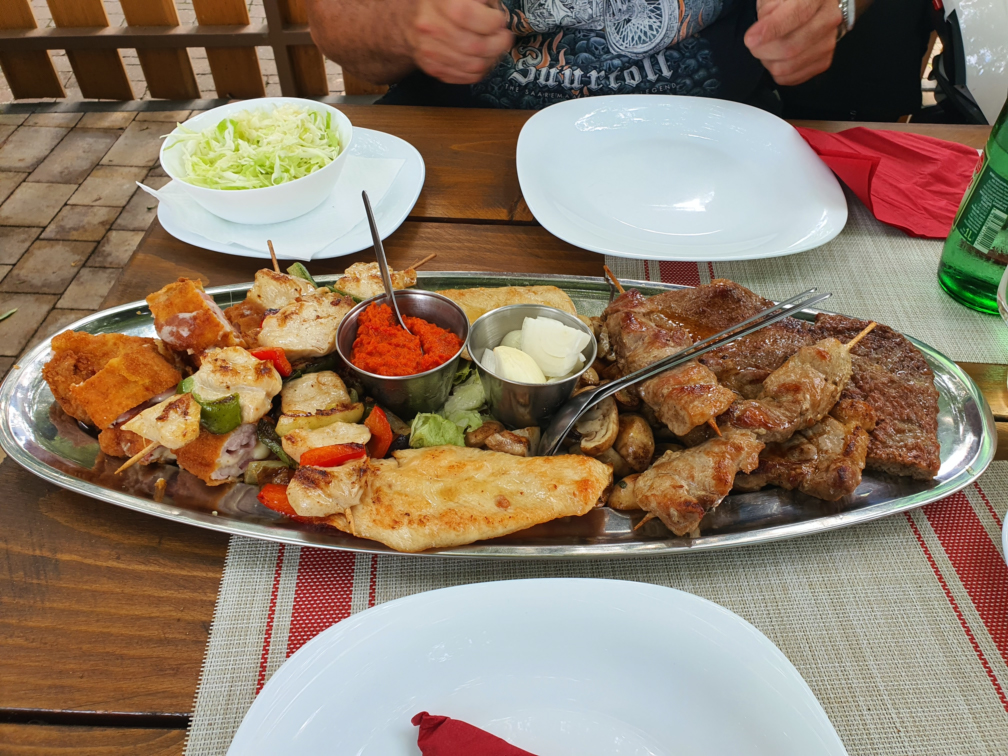 After nice lunch, it was time to head back to Zagreb – via Karlovac, Jastrebarsko and Kerestinec, short break to have "gemišt" at our dear friend Grof`s place and finally back home.
We crossed around 400 km and I can say that this trip was pleasant, landscapes and views amazing. Anyhow, it was for sure a very well-spent day.