From Bistra to the Center of the World and further ...
Text & photo: Igor Kukec Brmbi
Original (CRO version) at brmbi.com
Through the World Center in Ludbreg and the Center for Naive Art in Hlebine to Daruvar, the most beautiful small town in Croatia.
The last day of the police blockade due to the corona virus that ravaged the world and the last showing of the pass. We are left with the hope that scenes like this will never happen again. Going to grandpa's until recently was a routine thing we all took for granted, and one small, invisible enemy showed everyone how vulnerable we are.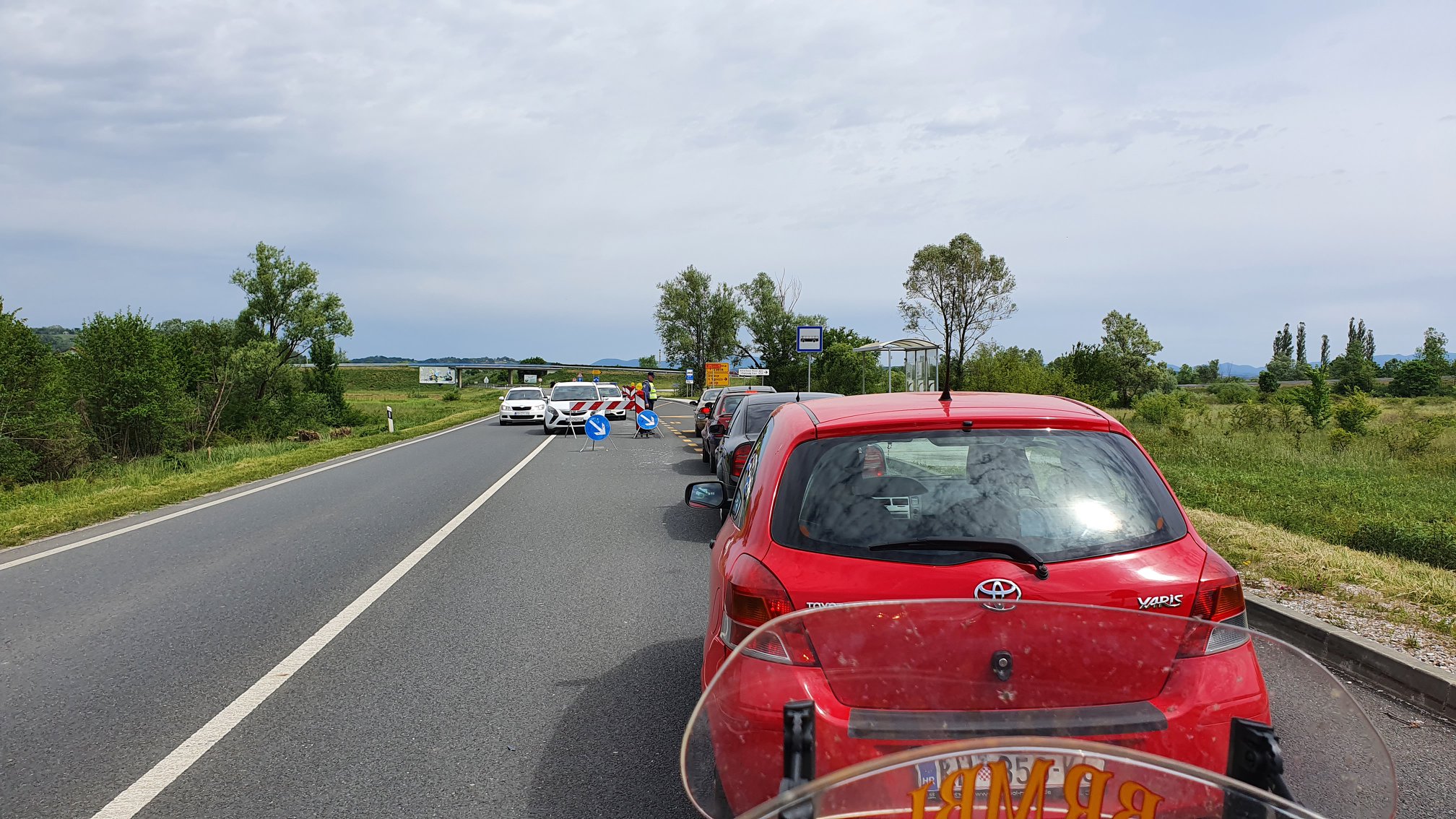 Freedom of movement was also our most normal thing and we didn't know how valuable it was until we were denied it.
I "abused" the pass a bit and stopped for a moment at the biker legend and a man very dear to me. Darko Labaš, a biker who left the magic number of a million kilometers behind on his Yamaha a long time ago, was happy when he saw me. We aimed our lenses at each other and fired a few "shots" each.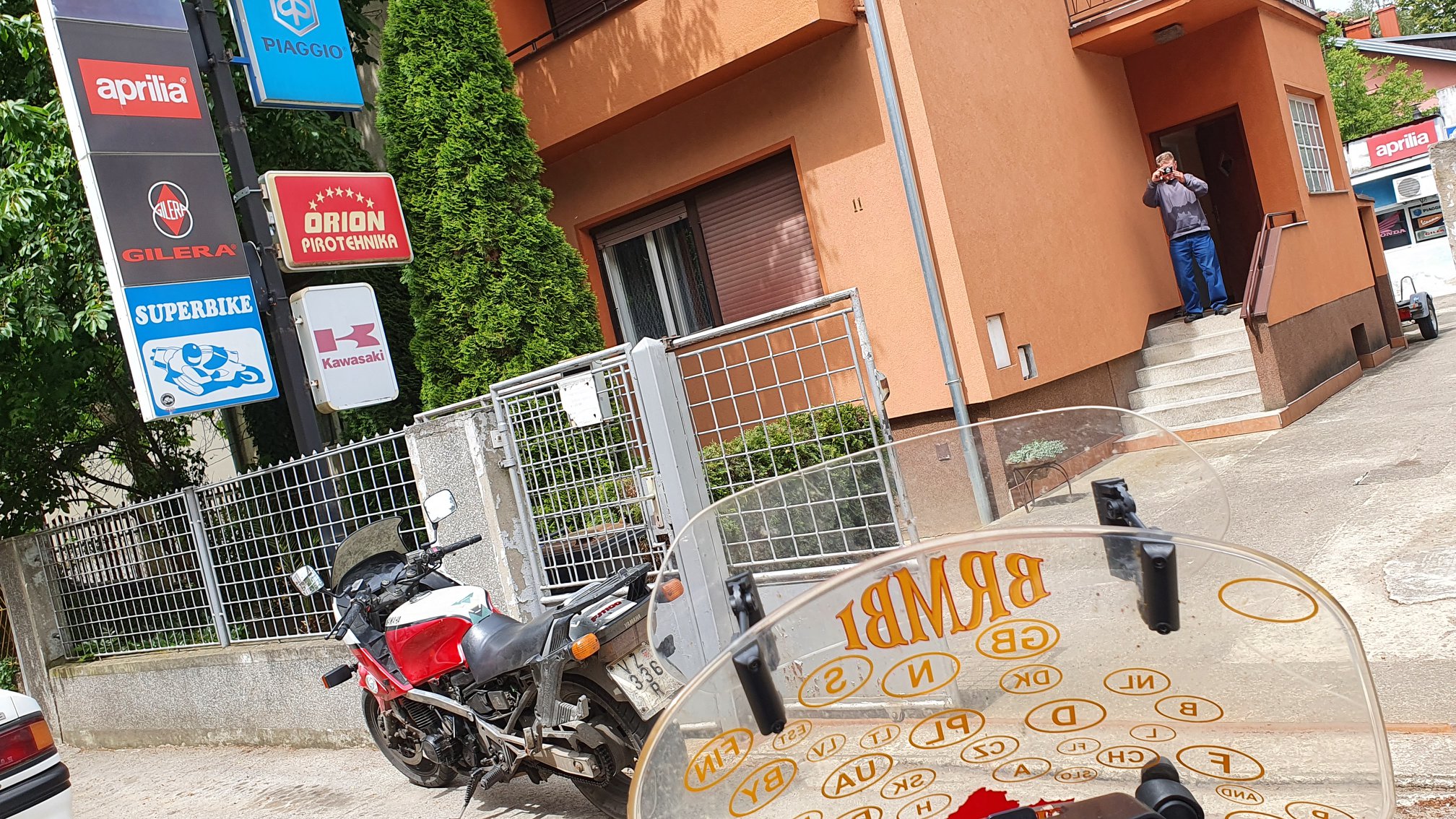 We haven't seen each other for about two months and a lot of topics have been discussed. Unfortunately, time is short ... I only stay for about thirty minutes ...
I find it interesting to see the collection he keeps. I didn't even know he owned it. Often, during visits, I bring him a bottle and to be honest, their number surprised me. Although emptied, Darker jealously guards them ...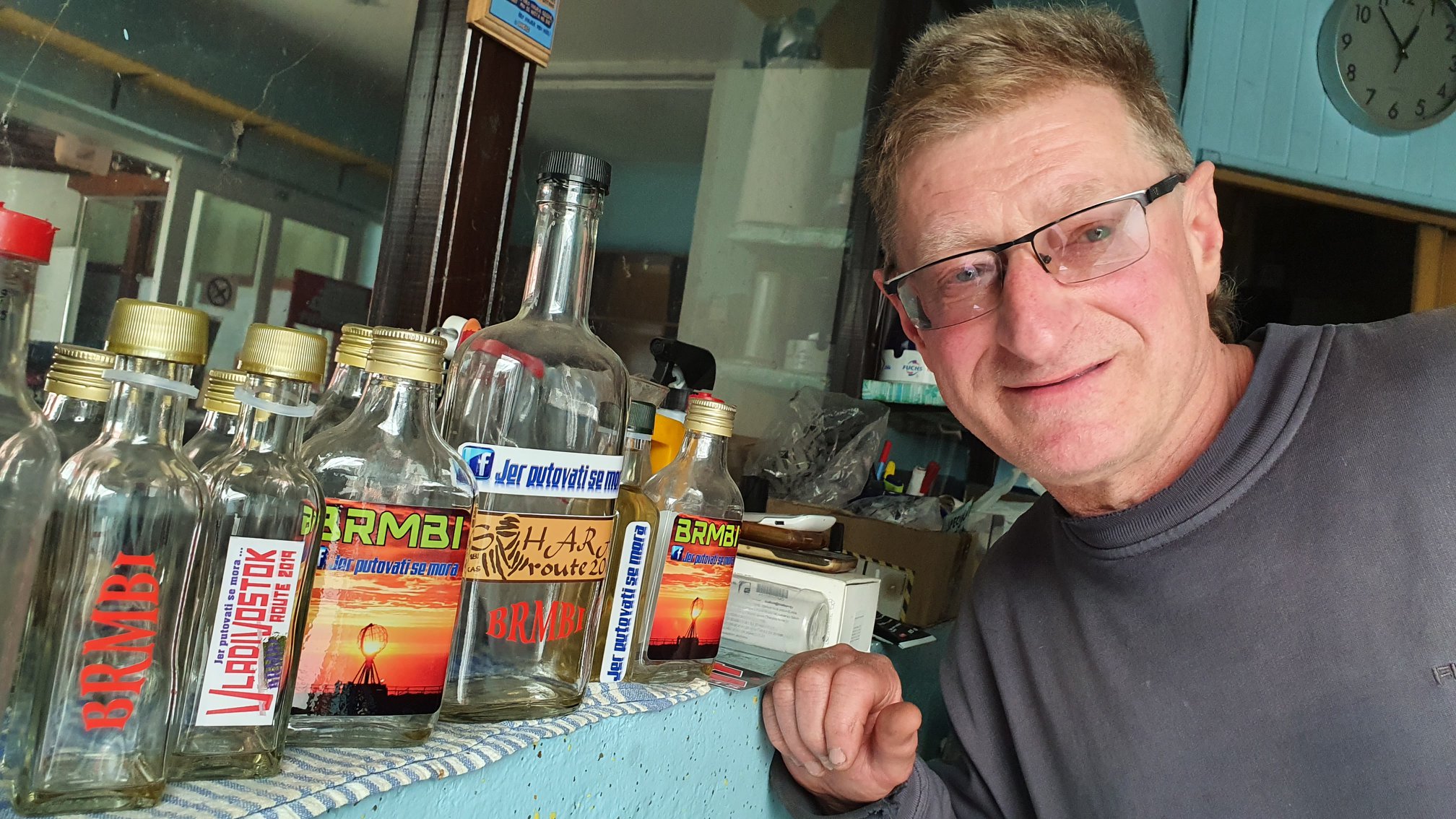 Another stopover on the way to my Slavonia is Ludbreg. I am always happy to visit the Center of the World. I took hundreds of photos right here.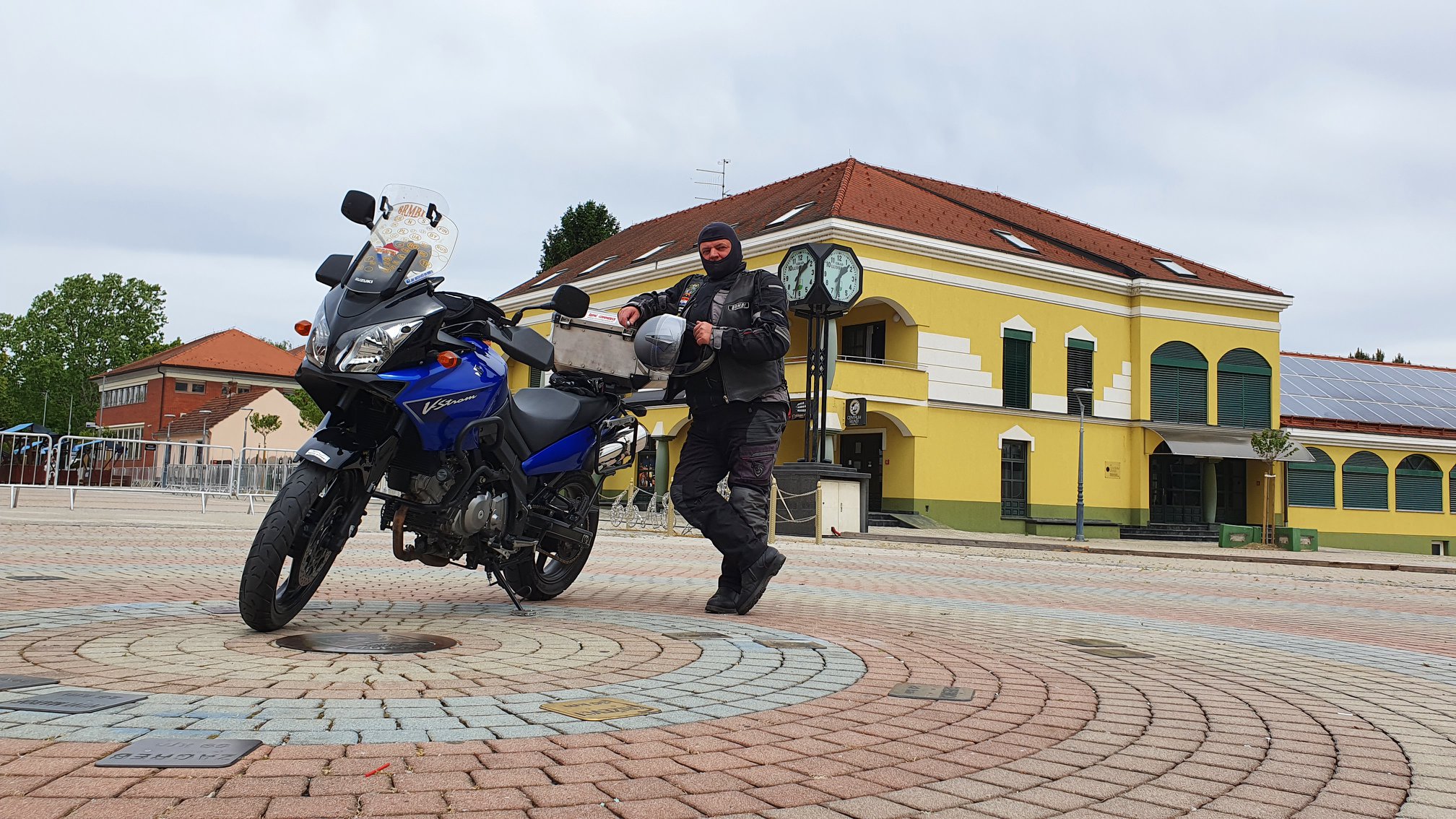 Even my Schuberth perched in the center. It's lively here on Sundays, and today it's a desolation that seems a bit spooky.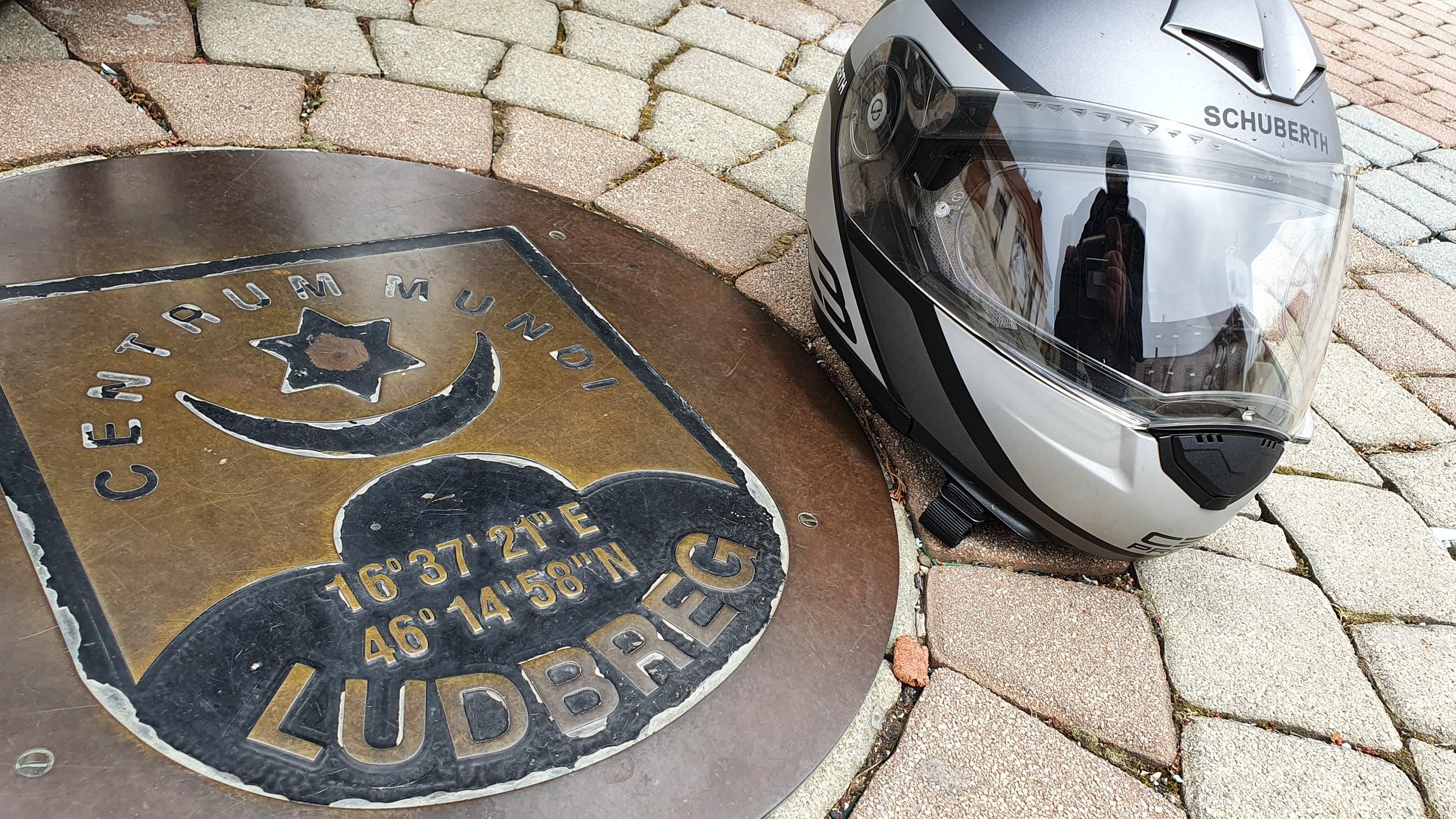 A meeting with the current owner of my former "Baby" has been arranged on Lake Chingi Lingi. Davor Cug renamed it "Brmbislav". My heart is in place when I see her being treated well.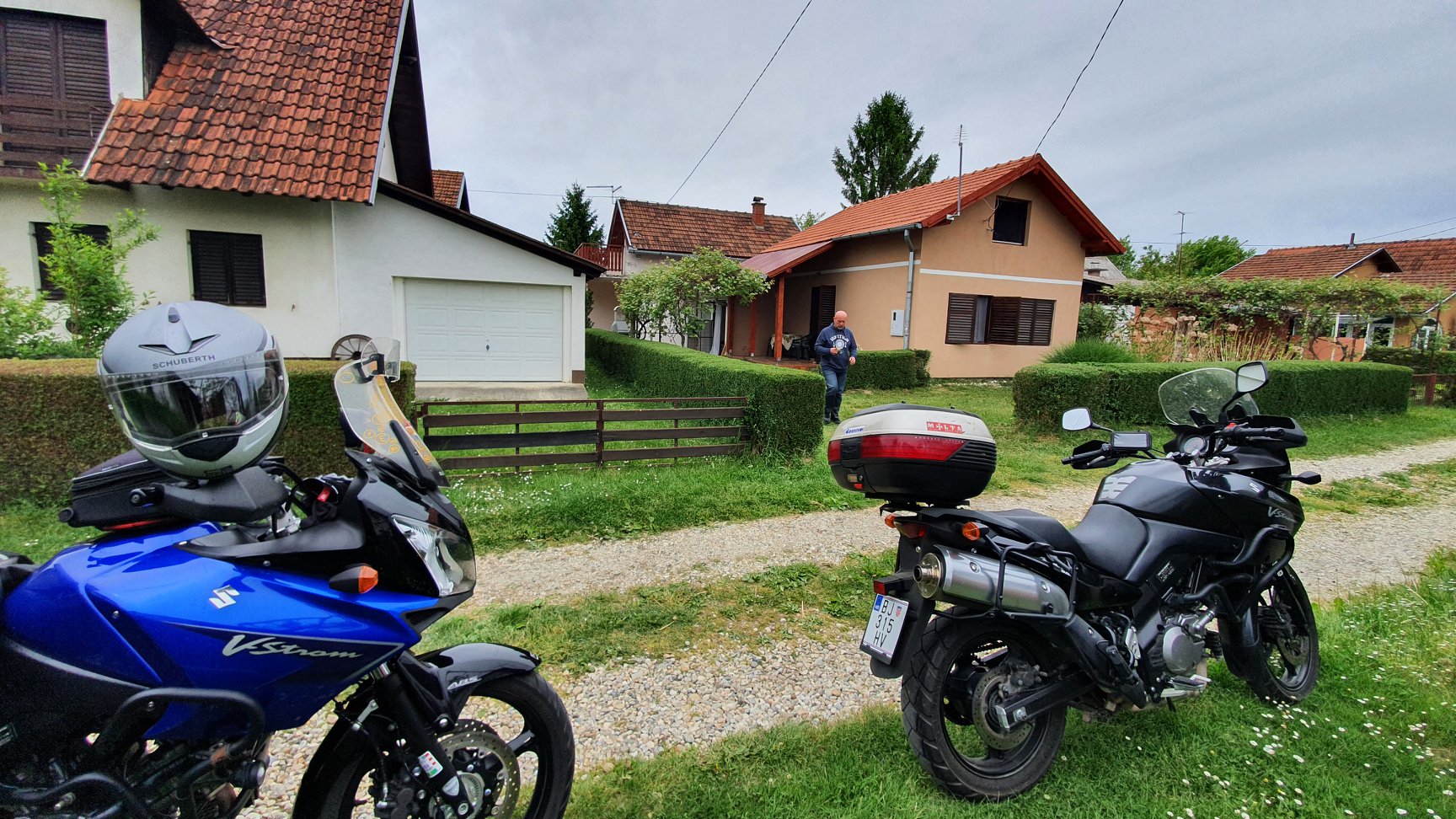 Putomaniac planned to roll to Spain, but due to the well-known situation related to the pandemic, he postponed the adventure for some better times. It is increasingly likely that together they could travel east as soon as the borders open ...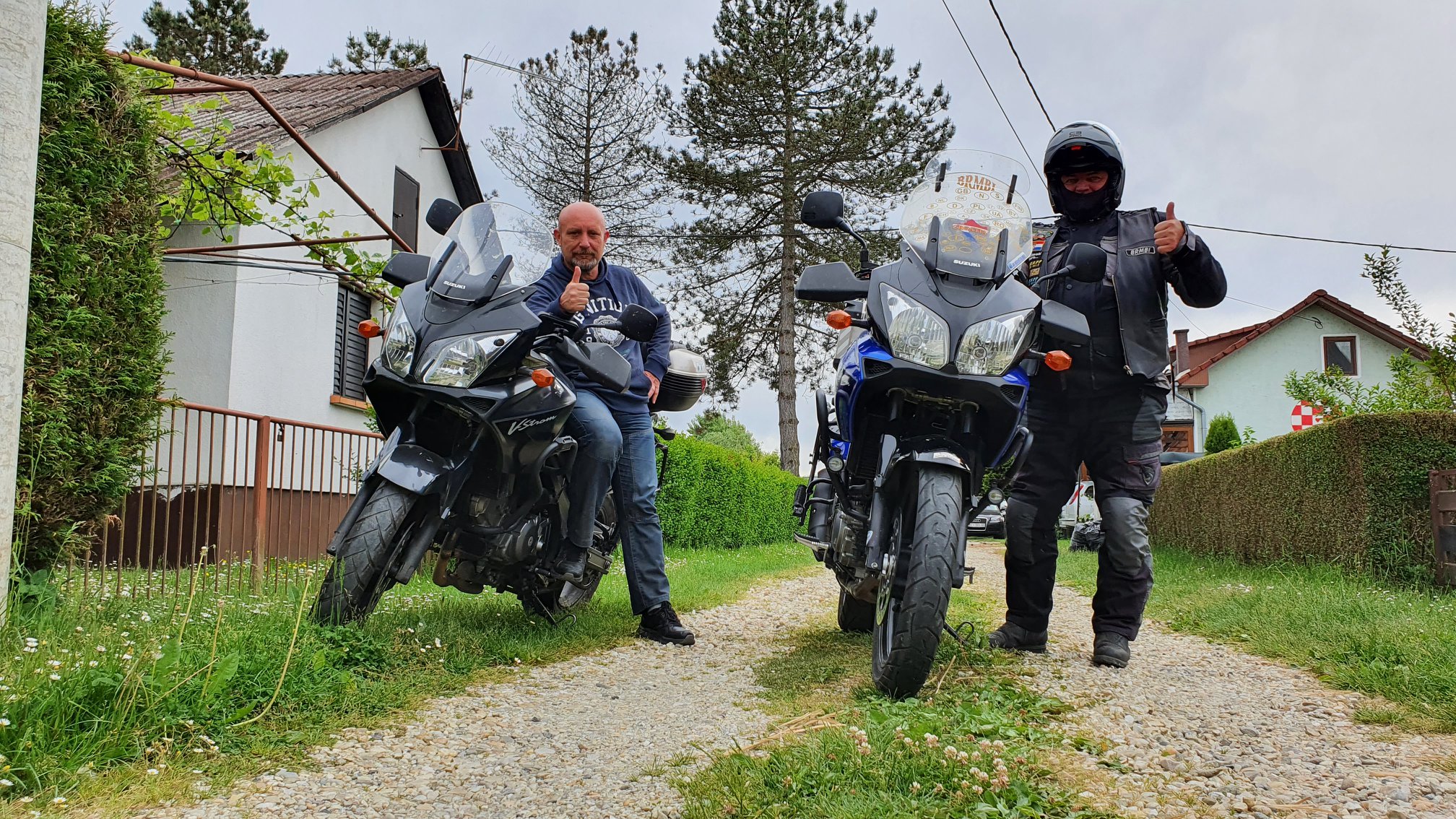 A missed call, an SMS message, a message on Instagram, a messenger and all the possible wonders of modern technology came to me from an unknown number and from a person unknown to me. The message is: Did you just go through Hlebine?
Someone obviously needs me very much when he tried so hard to get in touch with me. Answering a missed call ...
This is Goran Matina ...

Here you go Goran ... do we know each other?

No. I saw you go through Hlebine. Today is my birthday and I invite you to lunch and socializing. I would like to meet ...
The call could not be refused, and ten kilometers away is not a problem. Well the man really tried to get in touch with me.
I will arrive in a short time, dear Goran. Thank you for the invitation.
Another curiosity caught my eye ... I stop ... Mr. comes out ...
I am interested in this work, so I stopped to take a photo. I hope it's not a problem...

No ... it's an exhibit that someone (I didn't remember who) performed at the Red Bull event, I mean in 2012.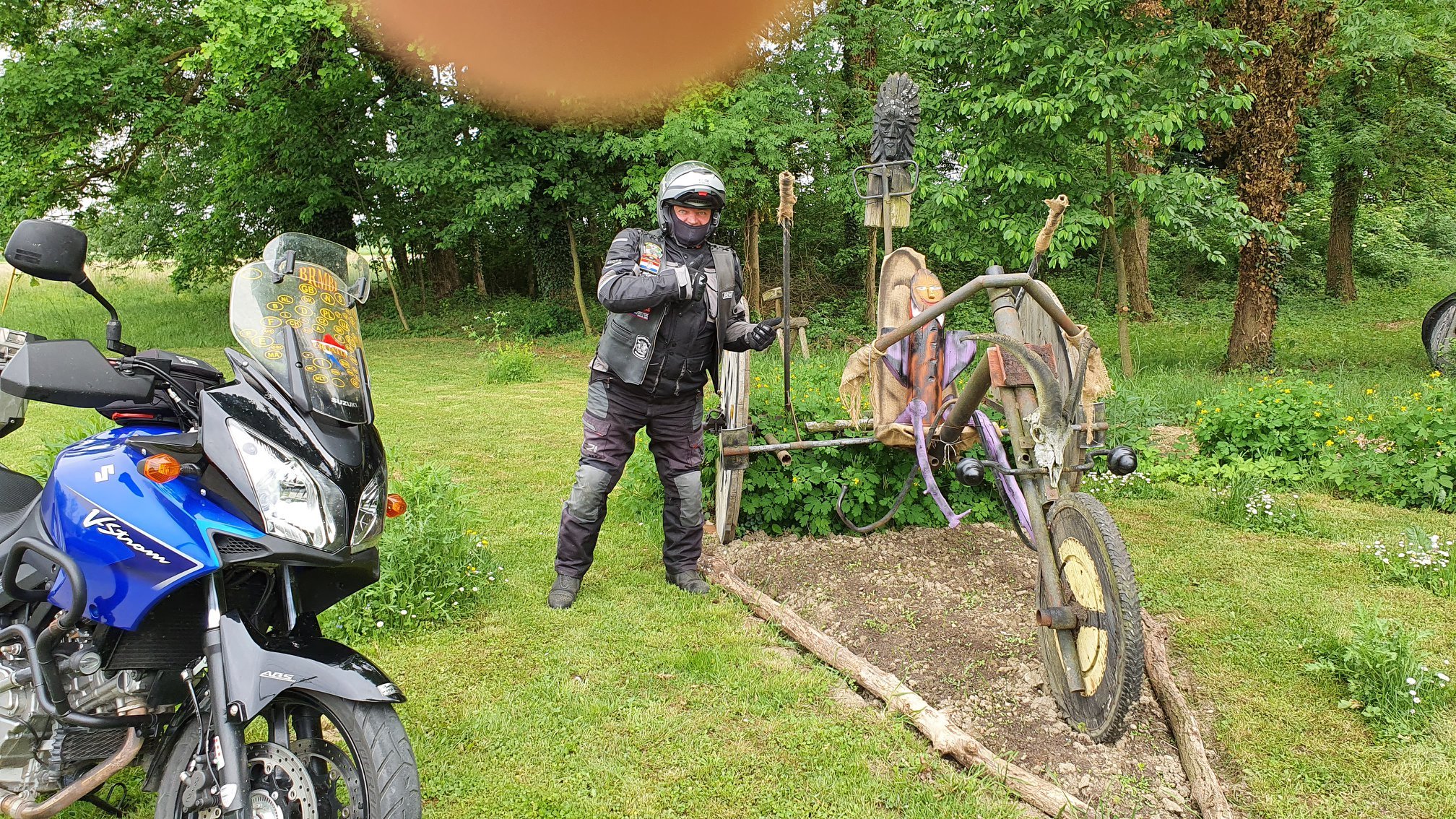 I'm already quite late and I admit that I didn't listen to the man carefully, and I believe that his story is also very interesting. I'll be back, I'll listen to her again.
And here we are ...
Hlebine, the center of naive art. Goran was especially happy for me, and I was delighted with the reception.
At this point I still didn't know where I had come from. I didn't know whose house I was in ... I see a BMW watching me from the yard ... Okay ... it's a biker.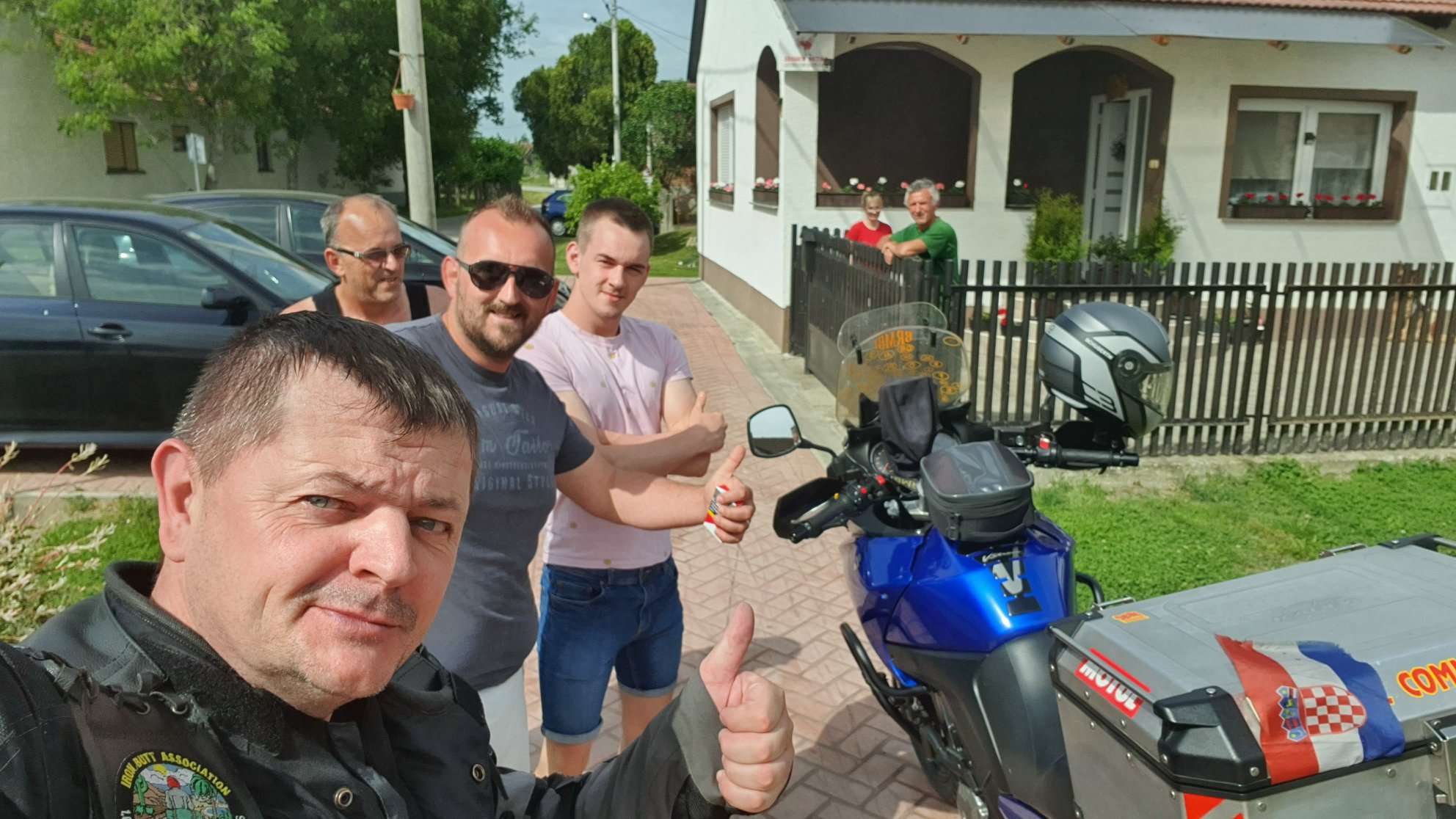 We talk about travel. Goran would like to jump to Kyrgyzstan, but he is afraid. He has heard all kinds of stories ... he suggests we go together when the situation allows. The conversation goes its course ...
Goran's father mentions painting ... - I paint on glass. If you want I can show you my pictures?
Only now does that rooster at the entrance to the yard become clear to me ...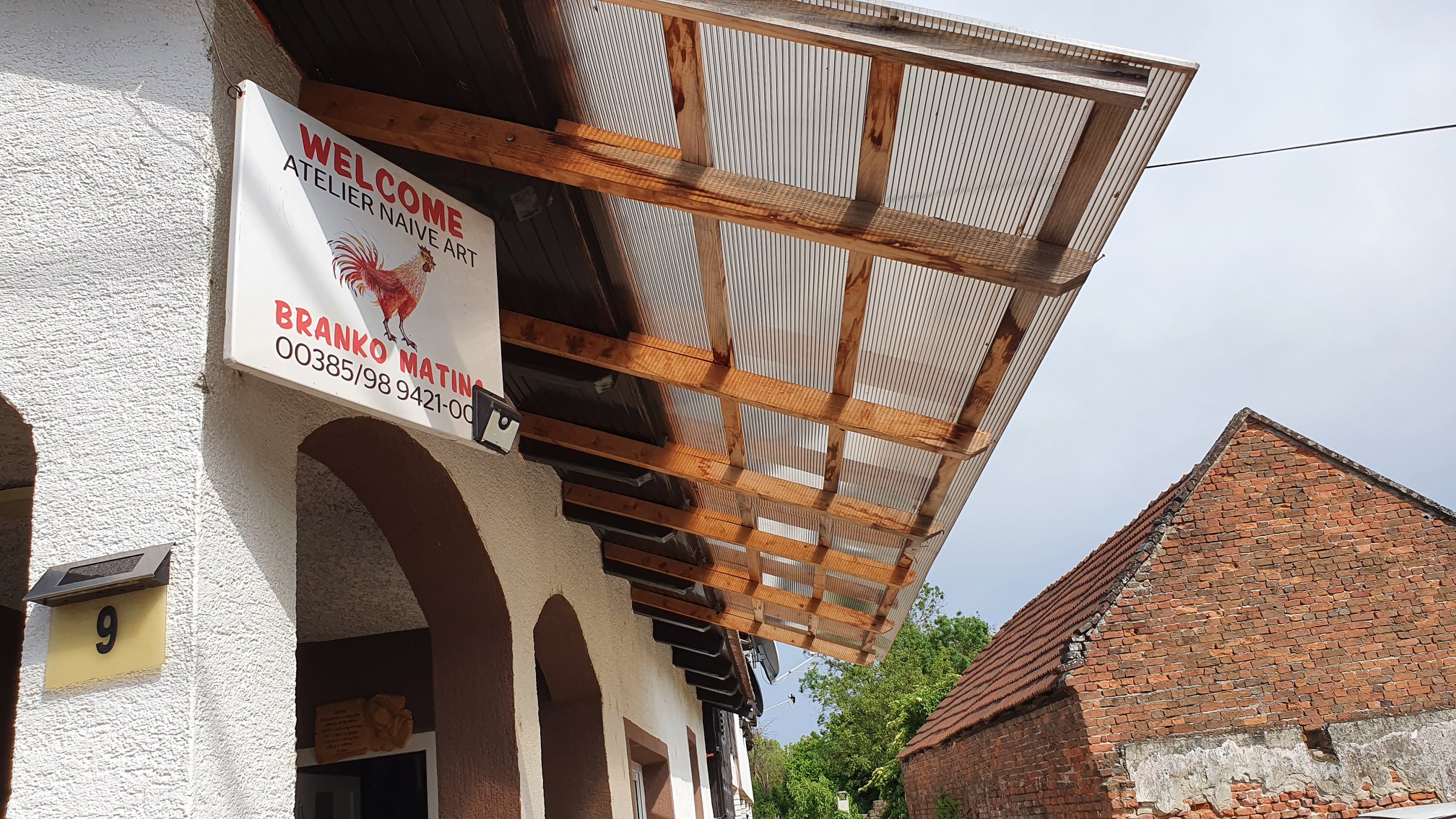 Well I am in a family of naive artists! And not to any family. Branko Matina is an artist whose works have been exhibited in more than 300 exhibitions around the world! His paintings on glass adorn the walls of many famous people.
I had the honor of seeing a bunch of original works live, and the author told me about them personally. It doesn't happen every day.
Thank you very much Mr. Branko!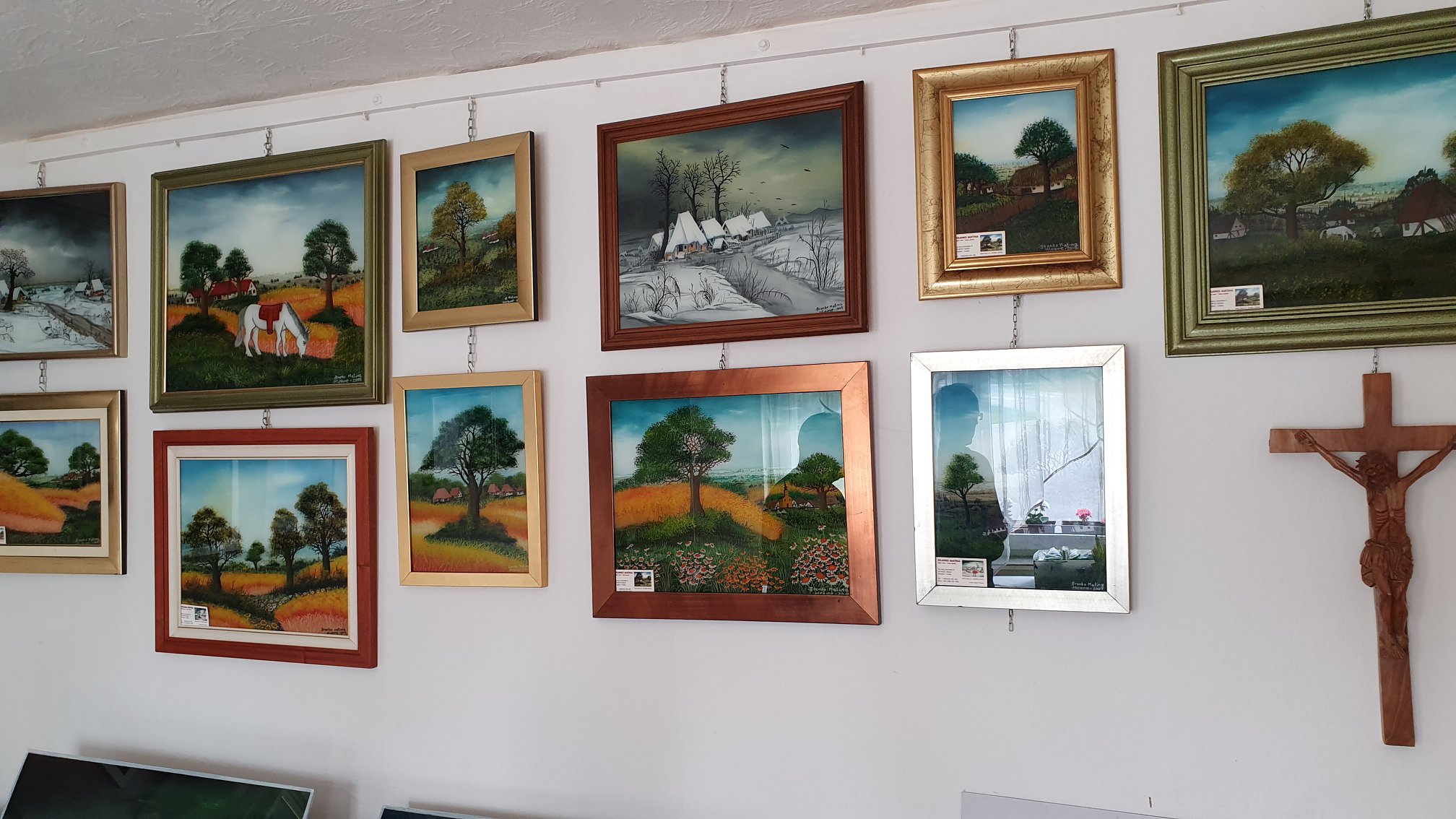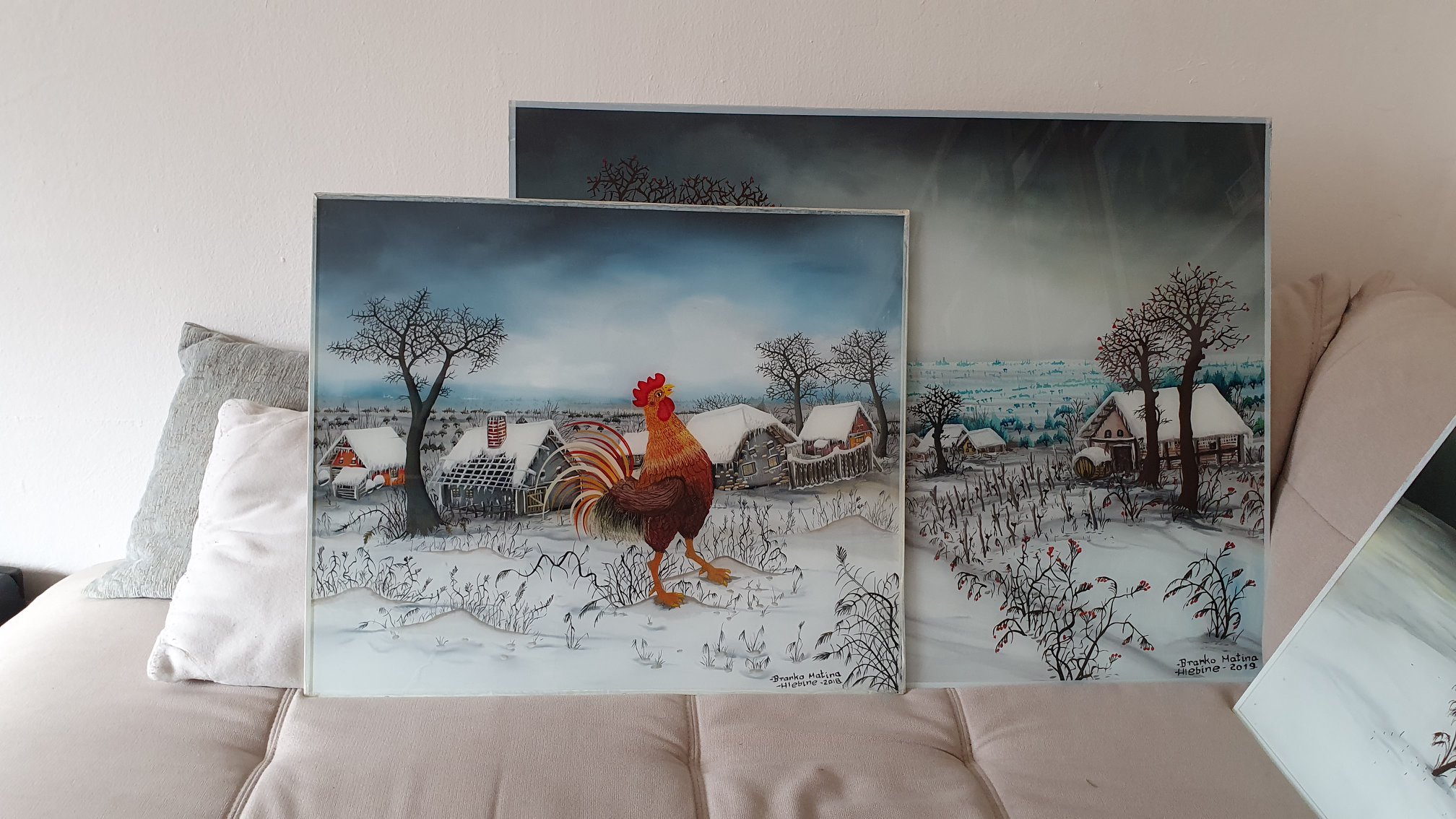 The surprise was when the author and his son decided to donate one painting. Yes, yes ... give away! But not to me ...
We see that the company Šepić Commerce helps you a lot in travel, so please choose the picture you want and take it as a gift from us! Although we do not know them, greet them and say that we will soon come to them to buy equipment for our travels.
I thanked ... I'm stopping by the local church. A painted two-meter egg adorns the space in front. How much effort has been put into creating a copy like this ...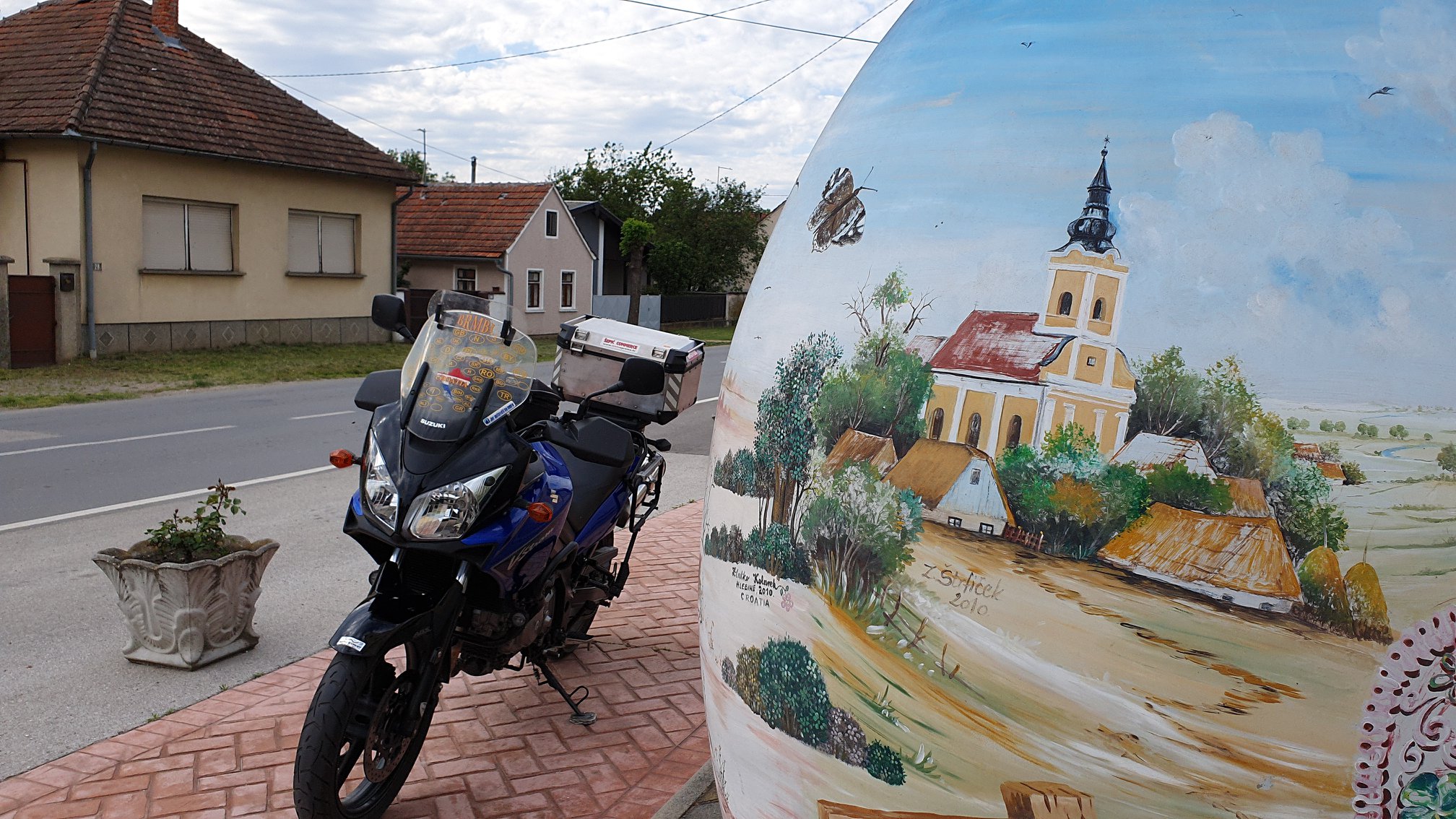 Two centers are behind me ... impressions are coming together ... let's move on. A normal drive to my Daruvar and birth house where I will visit my stepfather and make sure everything is fine.
Even the occasional purchase of garden flanges to entertain one of my housemates seemed like an art. I pretty much harassed the saleswoman. She didn't blink ... She's used to questions ...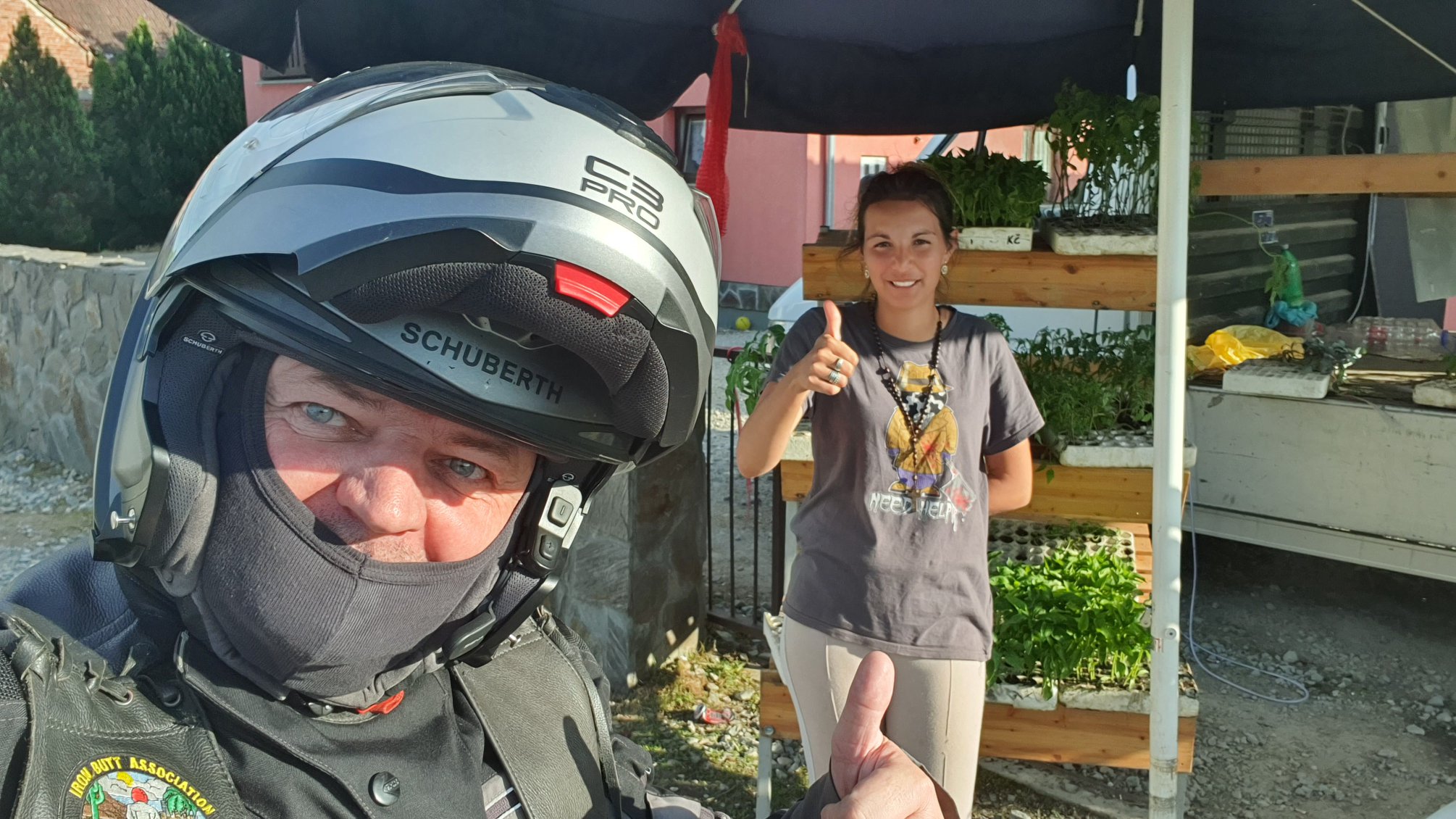 The stop in Daruvar did not go unnoticed. Photo at the very entrance to the city and the van immediately stops ...
Do you need help?

No need, thanks. All is well...

Are you going to Daruvar and then home to Dežanovac?

??? !!!

Brmby, what are you wondering? Well, there are those of us who follow you!
Dražen Novaković, thank you for your help. Thank you for following my typing. And you made my day today.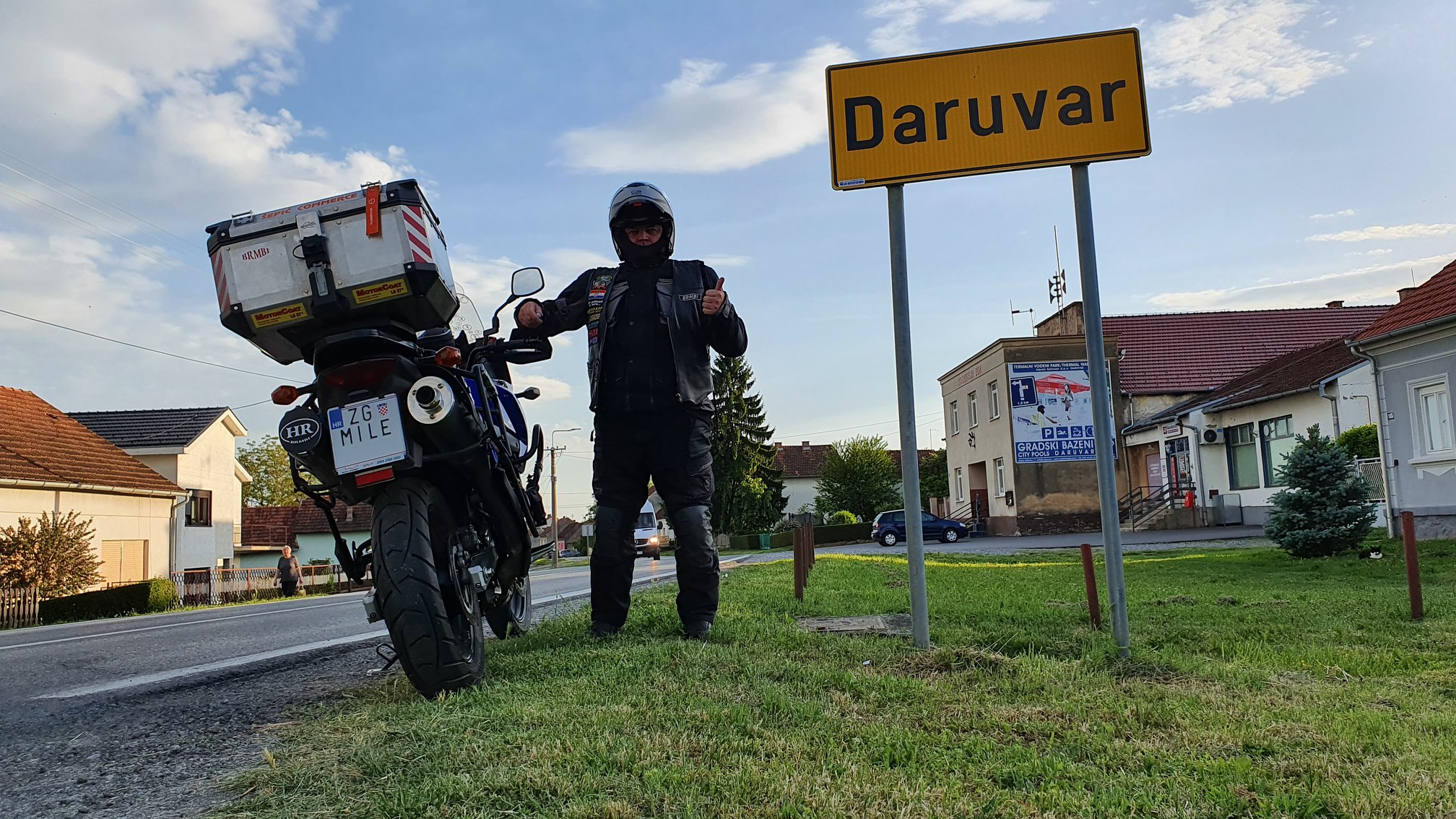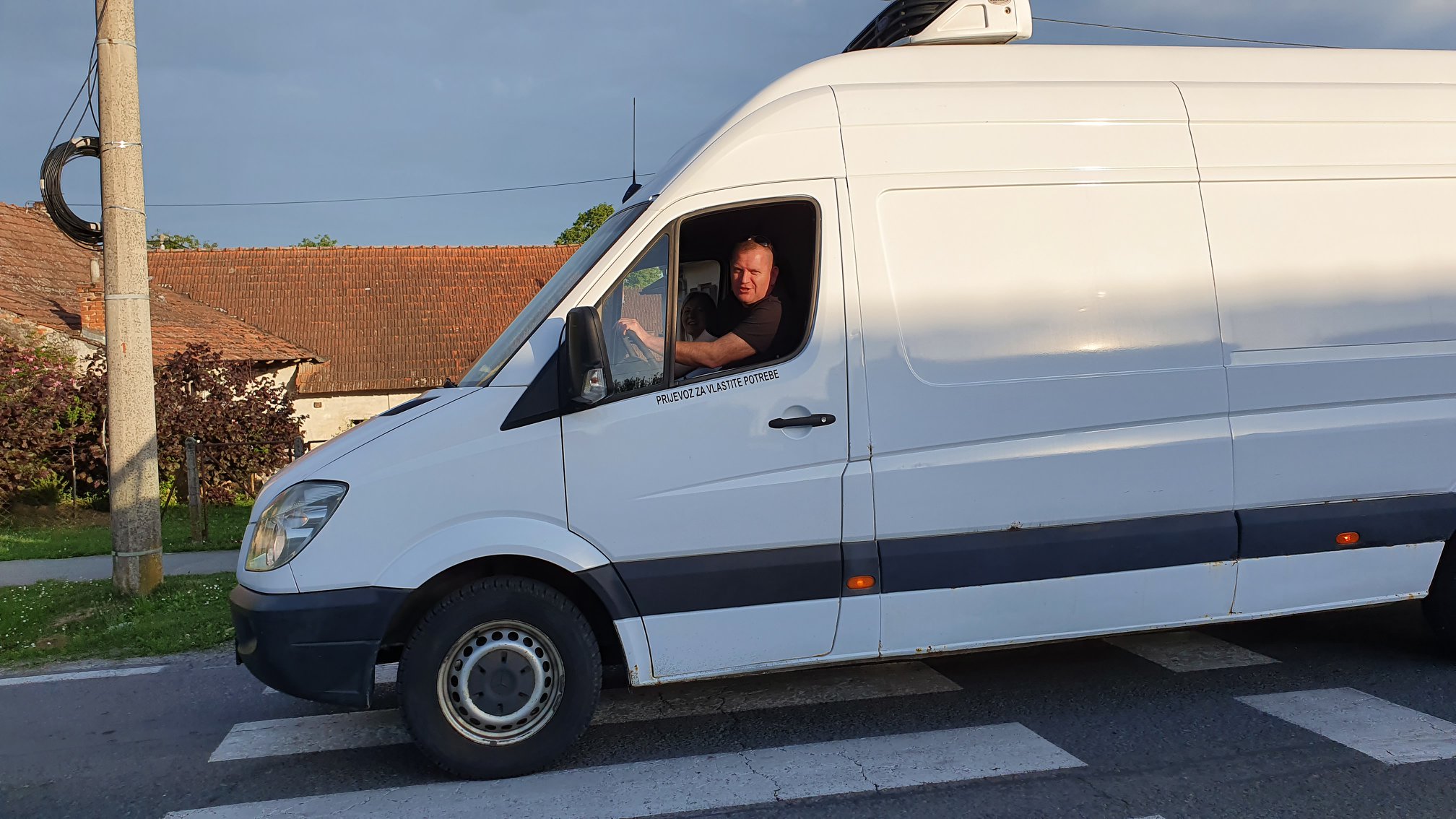 The center of my Daruvar is also eerily empty ... Even the fountain is without water.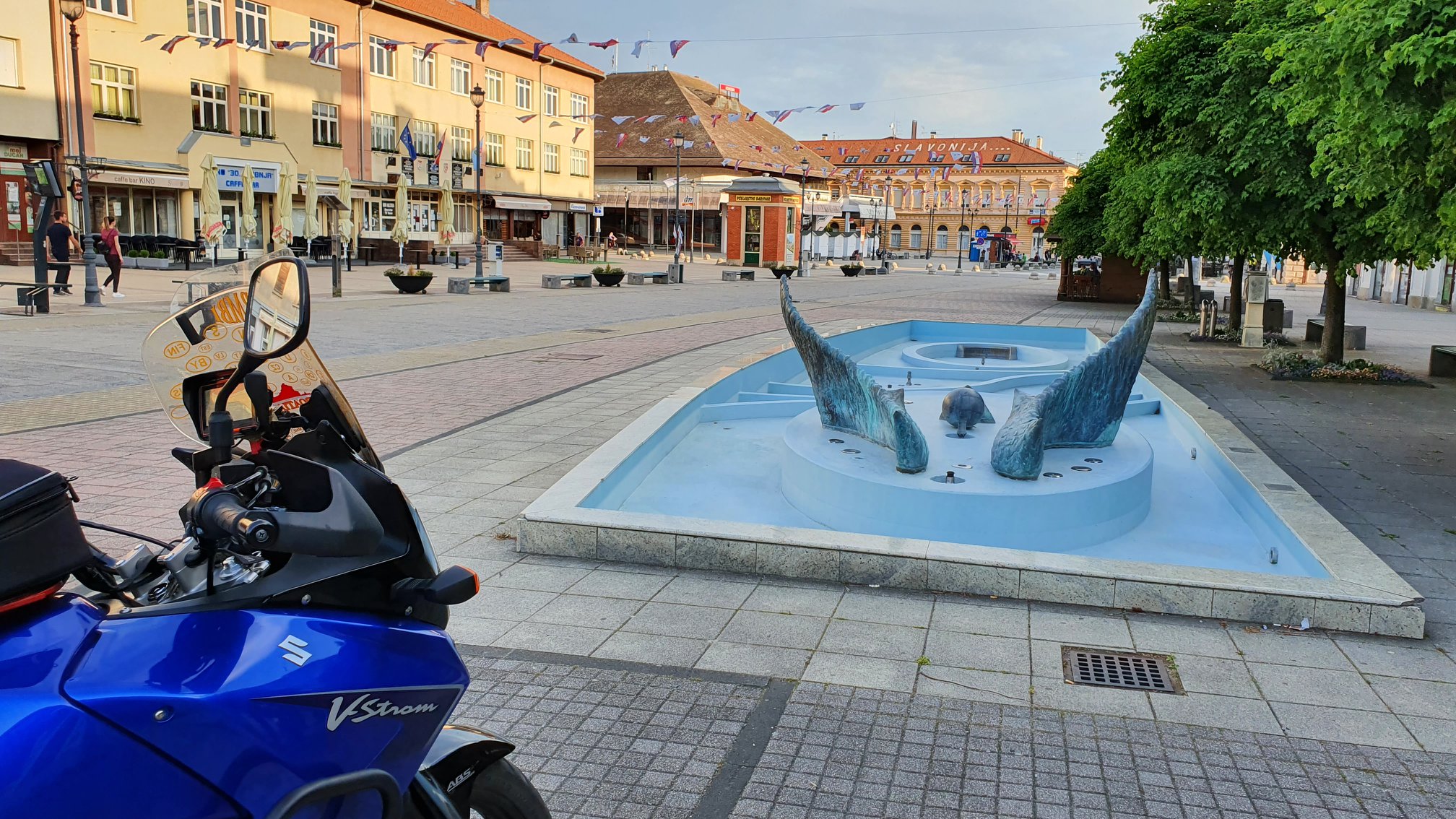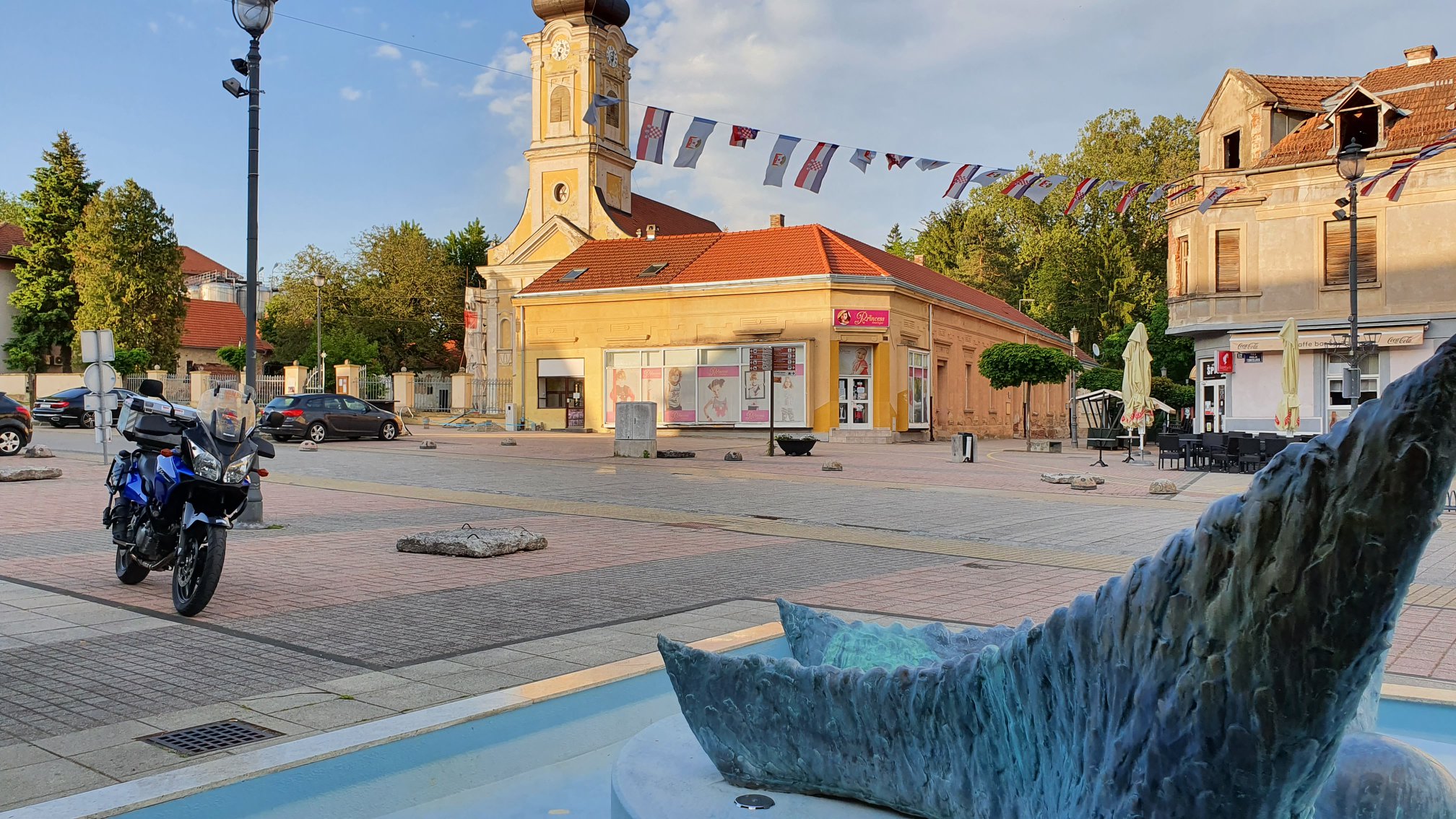 If it is the price of health, of world health, we will all be happy to pay it together. We have been paying for it for about two months now and we are doing well.
I will not write about staying in my mother's house. Since she went to a nicer place, many things are different ...
All I know is that it's always behind my shoulder. The words I remember are: Don't son drive faster than I can fly.
Don't worry mother ... I'll take it easy. Slowly and far ...
Brmbi loves you
P.S.
Another thank you to Mr. Branko Matina in the picture. It will be handed over to the new owners today. I believe that he will find an honorable place in the company Šepić Commerce